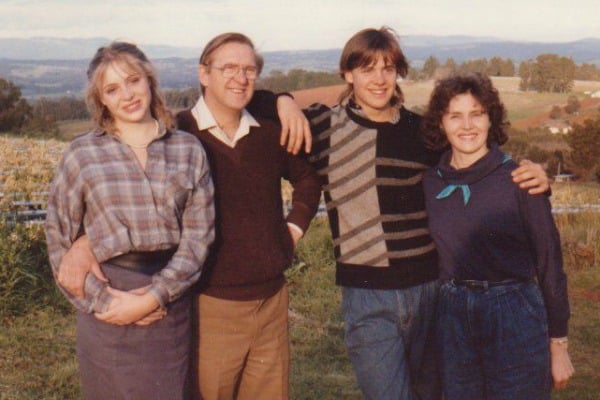 On a late October afternoon in 1985, Susan Berg joined her parents and her 16-year-old brother on a family boat trip in Victoria's Western Port Bay.
It was the family's second time out in the newly purchased boat. A relaxing afternoon on the water.
But within mere hours of entering the bay, Susan Berg's life would change forever.
As the sun started to set, the family began to head back to the shore to return to their car and trailer. Within minutes Susan's brother, Bill, noticed that water was quickly filling the boat.
Soon the family were desperately clinging to the hull of the boat in the chilly water.
Last year, Susan Berg spoke to The Project about her experiences. Post continues after video.
Fearing hypothermia, they had no option but to start swimming, as Susan, then just 15 years old, swam ahead to find help.
After reaching solid ground, Susan went up in a search helicopter to look for her parents and her older brother with no luck.
The next morning, their bodies were recovered.
"It was a time of disbelief," Susan told Mamamia.
"It was like everything that I had known was suddenly ripped out from underneath me."
After the accident, Susan and her two sisters, who weren't on the fishing trip, moved in with another family who were friends of their parents. It was a time in Susan's life that was marred by survivor's guilt.
"I blamed myself for Mum and Dad and Bill's death. I was the person driving the boat at the time that it sank. The fact that I lived and they died, it just felt like it was all my fault," she recalled.