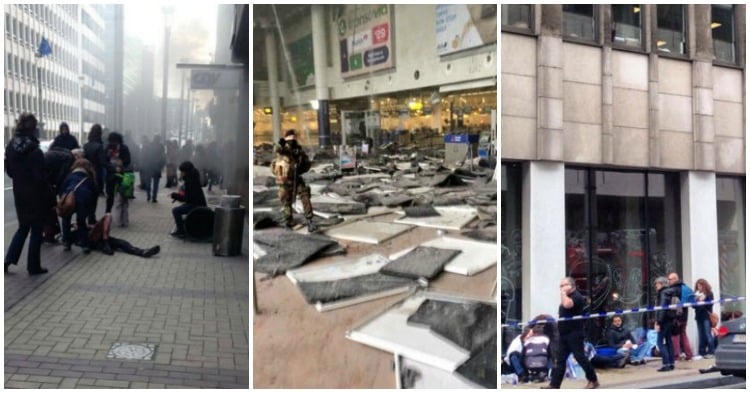 A  mother and her two-year-old daughter are thought to be the only survivors among those travelling on the carriage of a Brussels train that was blown up in the terrorist attacks this week.
Roxana Stefanuca, 23, was on her way home from taking her five-year-old to nursery school when a bomb exploded on the carriage they were travelling on.
More than 20 people travelling on the same carriage died in the blast on Tuesday morning.
According to family, both Ms. Stefanuca and her daughter are thought to be battling similar injuries which include extensive burns to their faces.  The mother and daughter are still in a critical condition in hospital.
The Daily Mail are reporting that Ms. Stefanuca's sister, Anca Cucuruzac, said her sister is still in shock about the events of Tuesday.
Romanian mother and her daughter are the only survivors from #BrusselsAttacks Metro blast https://t.co/xzrfi6DOqz pic.twitter.com/SE2ZCNHwkd

— Daily Mail Online (@MailOnline) March 25, 2016