Viewers are venting their frustrations with reality TV show Australian Survivor as three women – Brooke Jowett, Flick Egginton and El Rowland – continue their seemingly unbreakable alliance, dominating the game and controlling every tribal council.
But the reaction is getting so intense that 23-year-old Brooke revealed she had been receiving death threats from fans.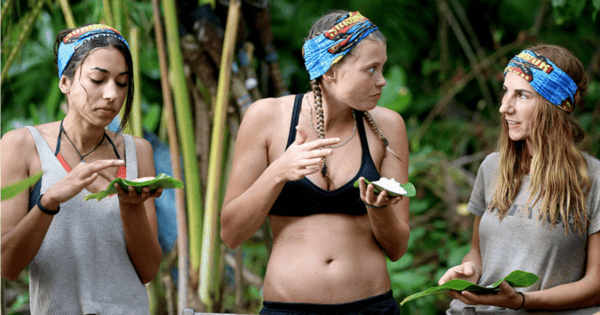 "I'm copping a lot of hate. Some of the comments I'm getting are disgusting," she told news.com.au.
"I'm even getting death threats and people saying they want to punch me in the face. It's just been horrible."
Recently eliminated Jennah-Louise made no secret of her distaste at the powerful alliance running the game, but told Mamamia the death threats were "going way too far".