Last week, it was finally confirmed that Australian Survivor favourites Lee and El had found love with each other while stranded on an island in Samoa.
Now, as the competition draws to a close, the pair are opening up about how foraging for food, struggling to maintain basic hygiene standards and staying warm at night led to love.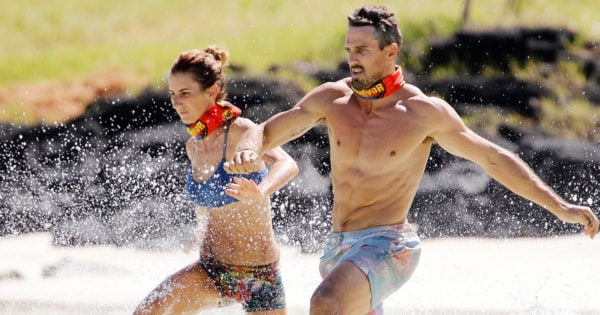 "It wasn't in my mind at all, to find somebody I click with so well," 33-year-old El told The Daily Telegraph in a joint interview with Lee.
"We've got similar personalities, similar lifestyles and we're both single parents. We connected on that level and on a life level as well."
The 40-year-old former pro cricketer admitted that they had found each other in "the most unusual of circumstances."