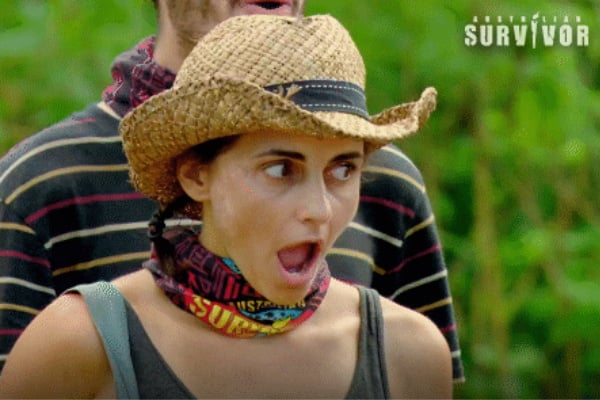 With two episodes to go, we're just days away from finding out who win will Australian Survivor 2019.
Luke Toki, Pia Miranda, Baden Gilbert and Harry Hills are the last of the champions and contenders standing, and come Wednesday, we'll have to face the music and find something else to do with our Sunday, Monday and Tuesday nights.
To soften the blow, we've been reflecting on what has been the best season of Australian Survivor yet.
So, here are 13 of the wildest moments from Australian Survivor 2019.
Mamamia's daily entertainment news podcast The Spill chat to Luke Toki about his time on Australian Survivor.
1. When Steven Bradbury's 'Sports alliance' disintegrated in less than 72 hours.
Ah, Bradbury.
In the very first episode of Survivor, the speed skater tried to make a thing he called the 'Sports alliance' happen, where all the athletes would team up.
Only, no one likes it when you play too hard straight out of the gate, and the 'Sports alliance' quickly disintegrated.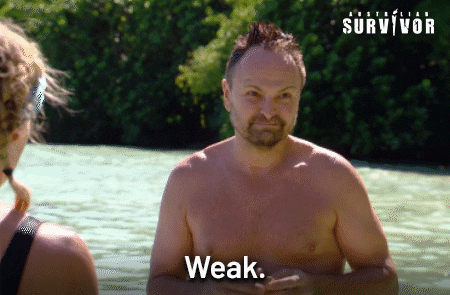 2. When Dave tricked Shaun into swapping him a real idol for a fake idol.
When Dave caught Janine with a clue about needing to swap an idol with a contender at the next challenge, Dave devised a tricky and genius plan. So, in the dead of night, he made a fake idol out of sticks and washed up bits of string and conned contender Shaun into swapping it with him for a real idol.
I mean, c'mon. Dick move, but brilliant.
Side note – Watch our interview with Luke Toki below. Post continues after video.