When 45-year-old California mum Beth Clay rushed to the hospital last month, she had no idea she would soon be meeting her third child.
Suffering from excruciating abdominal pain, Beth believed she had kidney stones but was soon told by her doctors that little Liam Ryder Clay was set to enter the world.
Already proud parents to two adult children – 27-year-old Maggie and Will, 20 – Beth and her husband, 51-year-old Scott, had no idea that a third baby was on the way.
"The shock is just amazing," Beth told KTLA News.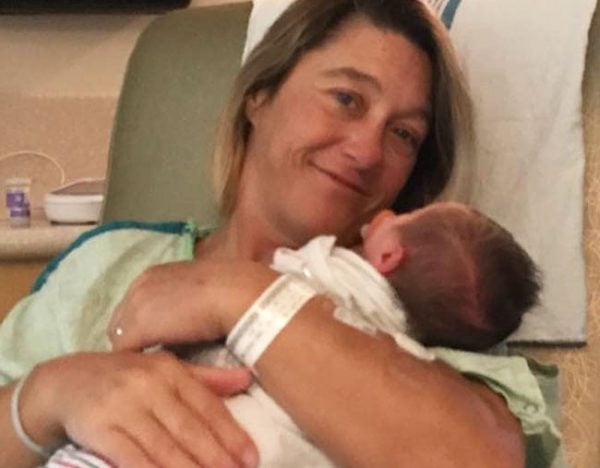 "I was like, 'That just can't be real. It's all contrived, never could happen. You would know if there was a baby in your belly'," Scott said.
"But we're living proof."
LISTEN: Obstetrician Dr Sgroi talks to Bec Judd and Monique Bowley about what our 'waters' really are, and what it means when they 'break'. Post continues after audio. 
Beth said she was in "tiptop" shape before she went into surprise labour, and had been maintaining a regular exercise regime and even keeping to a strict diet that saw her lose almost 7kg during her pregnancy.
For nine months, Beth said she never even felt her baby move or kick.