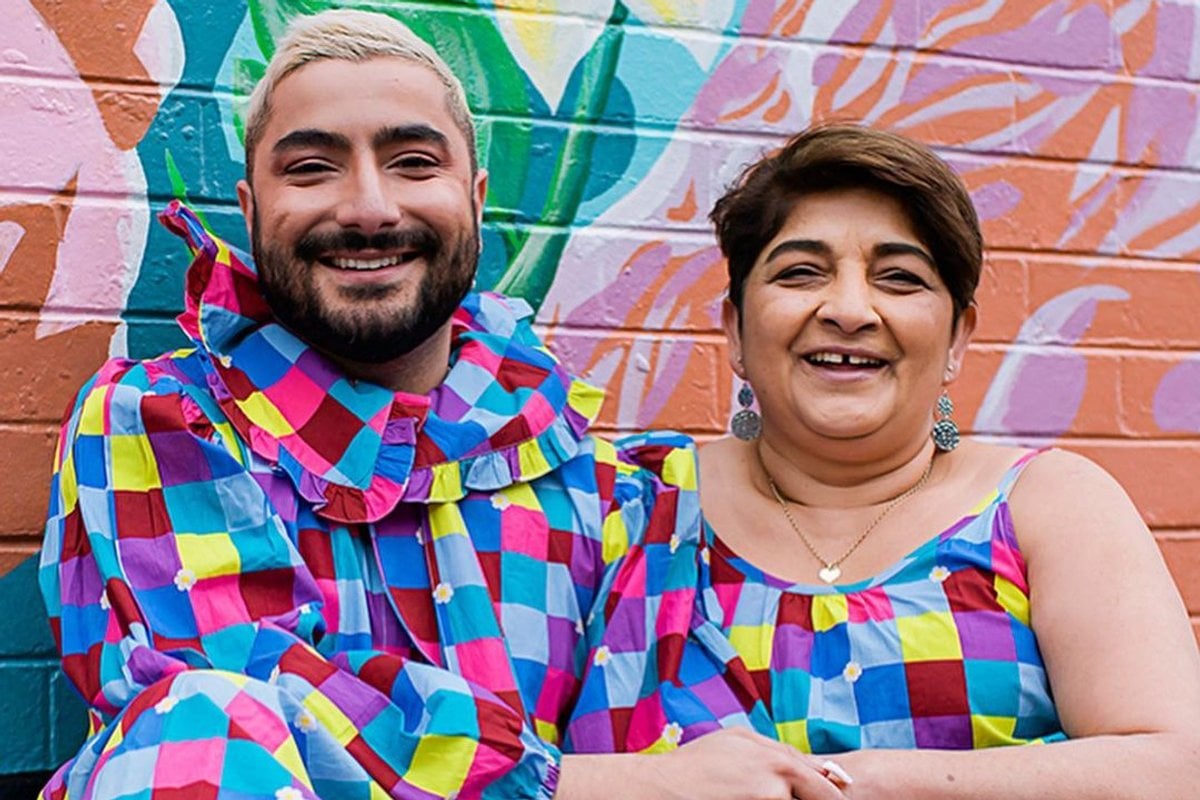 Deni Todorovič is an out and proud non-binary trans person, spreading awareness and advocating for the queer community. And while it hasn't always been easy, they have the support of their wonderful parents.
Deni joined Leigh Campbell and Tegan Natoli for a chat on This Glorious Mess to talk about their journey to coming out to their parents and how other parents can support their kids in the same position.
"I've been truly blessed with the parent jackpot," Deni says.
"Mum and Dad had me when they were 21 years old, so they were young parents. And so we always grew up with like a best friend kind of vibe." 
"A lot of my friends would say, 'But why would you tell your mum and dad?'. But who else could give me better advice than the people that brought me into this world? And they just always have this kind of open-door, open-heart policy is what I call it."
Watch: Superwoman is dead! This is why. Story continues below.
The first challenge Deni faced was coming out as gay to their parents at 19 years old.
"My parents are Jehovah's Witness and ethnic, so I won't lie... it was really bloody hard. But their open door, open heart policy and our friendship made it a lot easier for me than for other ethnic boys I know who came out as gay and had their dads shun them forever. I was very lucky."
When Deni realised they were non-binary, they wanted to tell their parents in order to live freely, but it wasn't easy for the family. 
"It was really hard and a lot like a second 'coming out', something I never thought I'd have to do. 
"We were in lockdown at the time and I'm actually really grateful it happened in lockdown, because when I came out as gay, my mum's primary concern was, 'What would our community think? What would your grandparents think?'
"But in lockdown, because we couldn't go anywhere, couldn't see anyone, we had a bit more privacy to heal through this change as a family. But it was really hard and my mum was very scared."