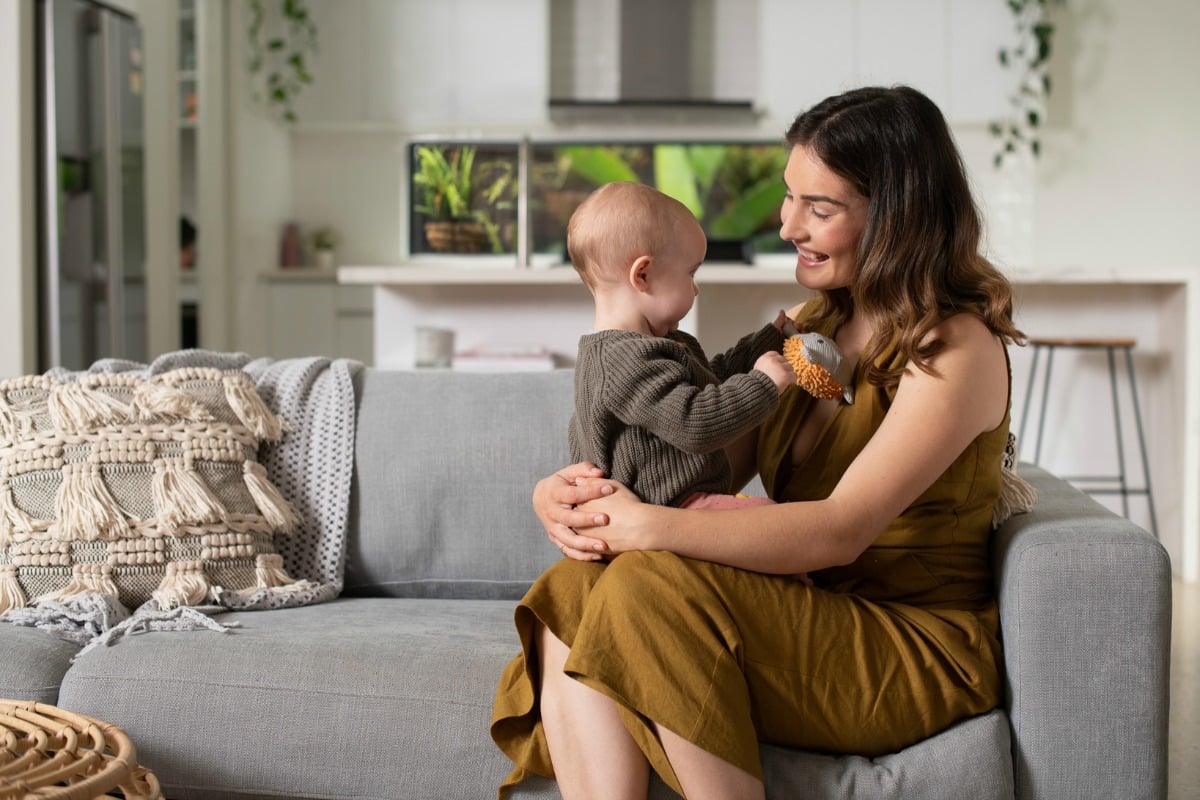 New mums experience many physical and emotional changes during the first six weeks after childbirth (known as the post-partum period) and well into the first year of motherhood.
Let's take a look at how different societies support new mums. 
China.
Many new mums in China participate in zuo yue, a tradition dating back to the Song dynasty (960-1279). Commonly known as 'doing the month', this four-week rest period is meant to honour the woman and acknowledge her new role as a mother, while also restoring the balance between yin and yang.
Traditionally, a woman's physical activity and personal hygiene are curbed during this month. Her mother or mother-in-law takes care of the household and the baby, while the new mum remains in bed, keeping warm by wrapping up and sometimes avoiding bathing, washing her hair and cleaning her teeth. These traditions are still closely observed in rural China, though suburban women are more likely to walk around the house and attend to personal hygiene. Among Chinese women living in Australia, 19 per cent bathe in warm water and 94 per cent wash their hair.
Special diets are also still followed closely by most Chinese women. Chinese medicine considers yang foods to be hot in nature (not temperature) and therefore able to restore balance and strength. Favoured foods include eggs, poultry, noodles, rice and brown sugar. Meanwhile, most fresh fruits and vegetables are avoided as they're considered 'cold' foods. Boiled pigs' feet are believed to increase milk supply, though overall breastfeeding rates are low, with less than 80 per cent of new mums in China initiating breastfeeding.
Australia.
Typically, women in Western nations tend to be up and about fairly soon after giving birth. This helps to regulate weight and facilitates mother-child bonding.
There's a lot of autonomy around food choices and activity levels, but considerable variation in the support new mums receive, since it largely depends on personal circumstances. Your partner may be on paternity leave, your mum might come to stay, and your friends may drop off a casserole when they bring your baby a gift.
Aussie mums are encouraged to breastfeed, and a Save the Children report on breastfeeding in developed countries found that 96 per cent of Australian mums initiate breastfeeding, though only 39 per cent are exclusively breastfeeding three months later. This is very similar to Japan (97 per cent and 38 per cent). Fewer mums initiate breastfeeding in New Zealand (88 per cent), but more keep going, with 56 per cent exclusively breastfeeding at three months.
Other traditions around the world.
There's a special celebration for new mums in Guyana nine days after birth, where guests bring gold bangles for the baby. Some mums burn their placenta during the celebration to symbolise the parting of mother and baby.
In some cultures, a new mother isn't allowed to prepare food, have sex or enter other people's homes for the first few weeks. Same goes for Laotian husbands, who aren't allowed to visit their mates for five days after birth.
Hygiene customs mean Jordanian women wash their genitals thoroughly with soap and water after birth, while many Muslim women take a special purification bath (a ghusl) once they've stopped bleeding. In some Hindu families around the world, female relatives help wash a new mum's breasts before the baby's first feed.
New mums often follow special diets to restore harmony and balance after birth. Some Indian mums have a high-protein diet of ghee, milk, nuts and jaggery. Elsewhere, tonics to increase milk production include a brown seaweed beef broth (Korea) and semolina with ginger, cumin and turmeric (Nepal).