The 1000 piece jigsaw puzzle of the Sydney Harbour Bridge was the first one to arrive. After a long time in the workforce making a meaningful professional contribution, it was hard to accept that I was now going to spend my days doing puzzles, making fairy wind chimes, mosaic pots, embroidering a cowboy, or colouring-in mindfully.
These were well meaning gifts from kind people, but for someone recently diagnosed with breast cancer and about to start a long course of treatment, these gifts were also very confronting.
I am 45 and since finishing university I have always worked. When both children (now aged eight and 10) were born it was my husband who stayed home with the children while I kept my role as the main breadwinner. My career and work outside of the house have been a huge part of my identity and my sense of self.
Being diagnosed with breast cancer in 2017 was a huge shock, and the treatment plan (surgery, chemotherapy, radiotherapy and more surgery) felt very overwhelming. I am now one third of the way through my year long treatment. As well as missing my hair, I have missed my work, and the gossip and social contact of the work environment.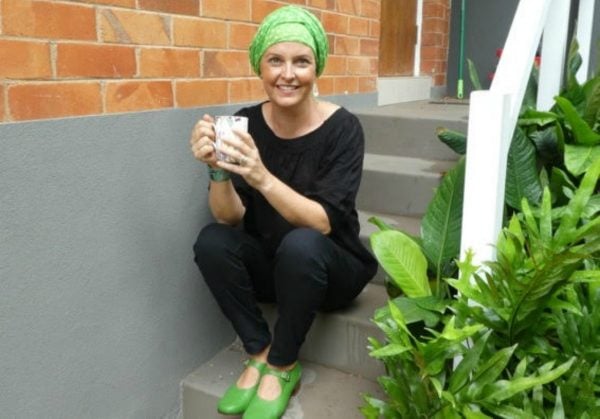 Although I sleep and read a lot during this chemotherapy phase, without work I honestly struggle with what to do with myself on those days and moments when I feel 'good'.
If I had a dollar for everyone who has suggested I take up a craft or hobby, I would be on my way to buying a beautiful wig. However, I am not crafty or artistic, or a fan of puzzles. I have always found meaning and purpose in my family, friends, job, the outdoors and exercise, and that has been enough. Anything involving needles, a glue gun or glitter has never been my cup-of-tea.