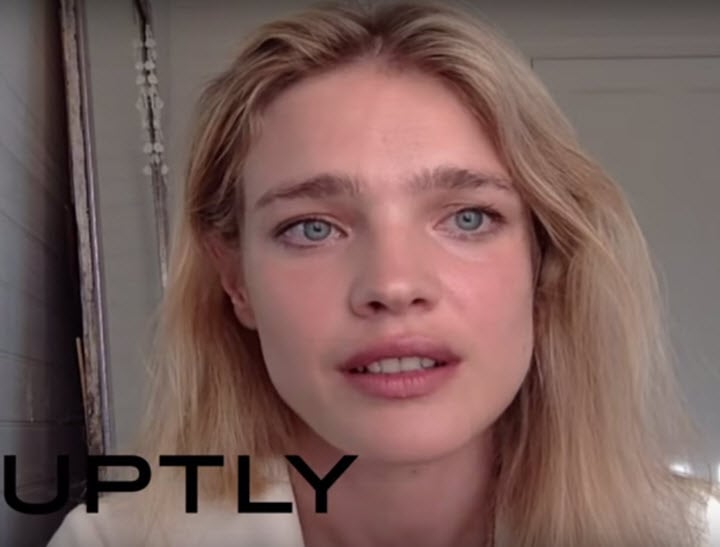 She just wanted a rest and a cup of tea – but she was dragged away by security guards.
Supermodel Natalia Vodianova, 33, has written an open letter addressing the way people with disabilities are treated in her native Russia after her sister was kicked out of a cafe for "scaring customers".
Oksana Vodianova has autism and cerebral palsy. She's able to walk for a few hours at a time, so when she's out and about, her carer will often take her for a rest and something to drink at a cafe.
After a walk in the park on a hot day in Moscow last week, Oksana and her carer stopped at a cafe called Flamingos for a cup of tea.
Watch Vodianova speak about her sister's ordeal… Post continues after video.
They were refused service and asked to leave because Oksana's appearance was "scaring away" the cafe owner's customers.
Oksana was told to "Go away, otherwise we'll have to call in an insane asylum, an ambulance and lock you in the basement," wrote Vodianova on her Facebook page.
The carer called Vodianova's mother after she and Oksana were forcibly dragged from the cafe by security guards.