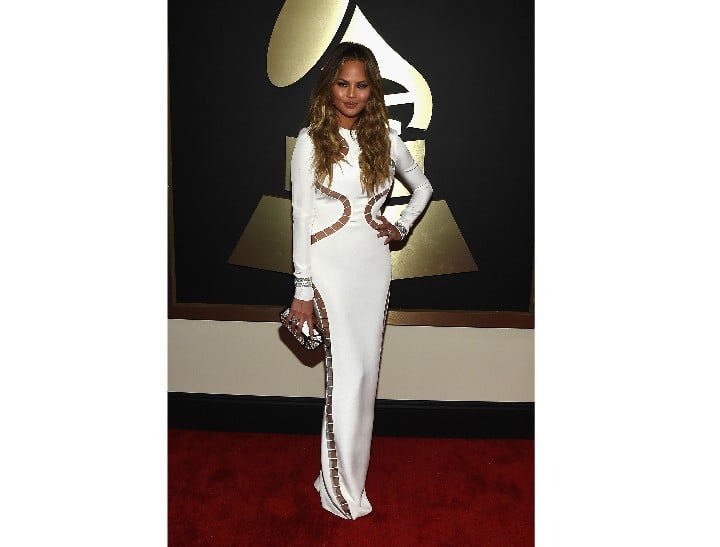 A supermodel who shows off her stretchmarks? As refreshing as her ice-cold beverage.
While other celebs are busy inexpertly photoshopping their selfies to an eerie perfection, model Chrissy Teigan is posting shots of her own stretch marks.
In a picture posted to Instagram yesterday, Teigan, 29, drew attention to the bruises and silvery stretch marks marring her admittedly otherwise lovely, supermodel-ly long legs in the shot of her denim-clad lower half.
"Bruises from bumping kitchen drawer handles for a week. Stretchies say hi!" she captioned the shot.
It earned her a lot of love from fans, who posted comments praising the star for showing she has a 'real' body.
"Wow thank you for this, you've have boosted my self-esteem Love you @chrissyteigen #SouthAfrica," one of Teigan's 1.9 million followers commented.
Teigan, wife of singer John Legend, has always been open about her body, relating stories about her ego-bruising modelling experiences, including being fired from the set of a Forever 21 shoot for being too fat.
"They booked me directly when I was much younger and I showed up on set, they asked me if they could take a photo," Teigen told DuJour magazine.