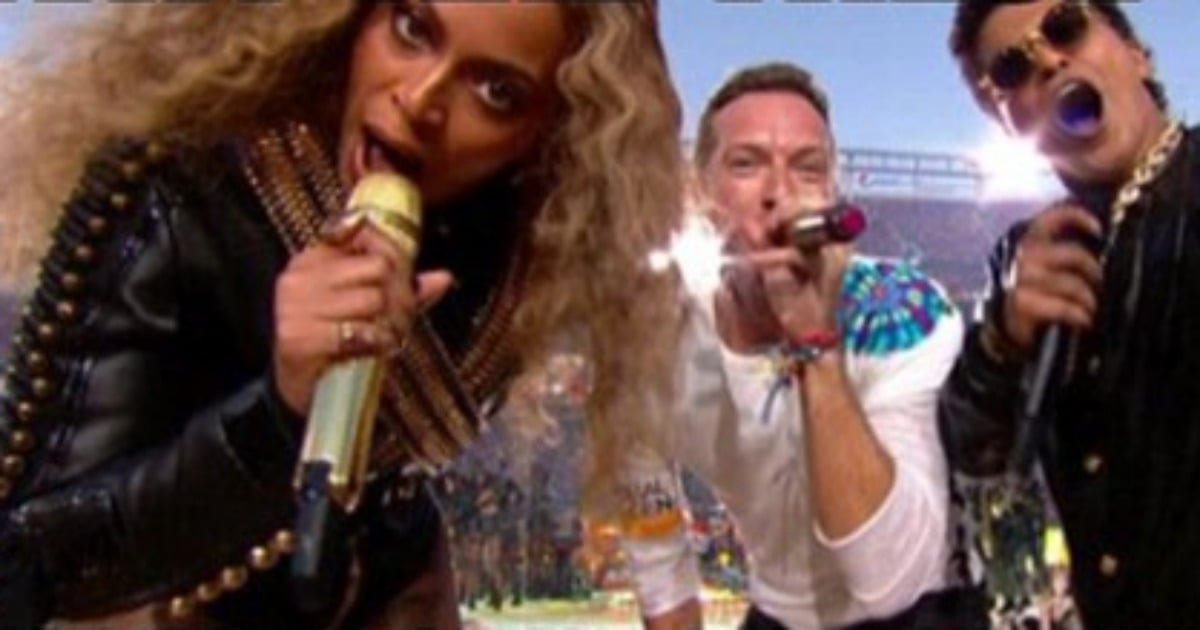 There is a reason the women of the world are talking about Beyonce Knowles this week.
She did not just perform at the 50th Super Bowl Halftime Show in California – she ripped apart every African American and female stereotype that exists and spat it back in the faces of the world.
And most of us roared.
Today it has dawned on the world Beyonce has delivered one of the most politically charged musical performances in recent history.
And in a genius masterstroke, she did it during the most-watched television event of the year in the United States.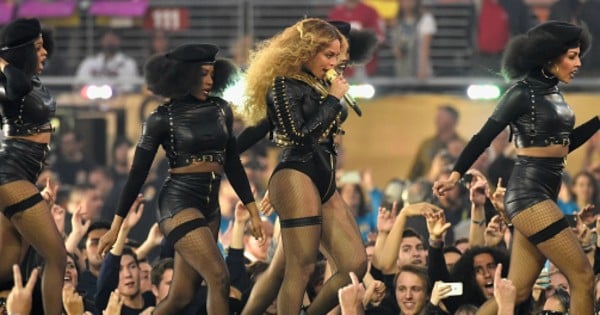 Beyonce onstage during the Super Bowl Halftime Show Image: Kevin Mazur / Getty images
Many people are not happy with some politicians and right-wing media in America already coming out and calling her a "hypocrite."
Rudy Giuliani, a onetime Republican presidential contender, and former NY Mayor, rebuked Beyoncé on Monday for what he described as an "attack" on police officers during her Super Bowl halftime show performance.
"This is football, not Hollywood, and I thought it was really outrageous that she used it as a platform to attack police officers who are the people who protect her and protect us, and keep us alive," he said during an appearance on the Fox News channel.
The critique came in response to a question from Fox News anchor Anna Kooiman, who appeared to suggest hypocrisy on Beyoncé's part:
"Beyoncé got a police escort there, and then she gives a salute to the Black Lives Matter movement. … It was a nod to 1966 founding of the Black Panther Party. What did you think of that?" Kooiman asked.
"I think it was outrageous," Rudy said.
Beyonce performed her new single 'Formation' – a mind-blowing musical composition that strongly references the Black Lives Matter movement.  There was no mistaking the black berets of her army of back up dancers – they were the Black Panther Party.
The Black Panther Party was a militant organisation set up 50 years ago to defend black people against violence and challenge police brutality.
At one point Beyonce and her Black Panthers raised their fists to mimic the Black Panthers salute.
During the invincibly choreographed dance routine, Beyonce and the Panthers formed the X shape. A physical move that is believed by some watching to have been a clear reference to Malcolm X – the black civil rights leader, shot dead in 1965.
Then there were the black bands around all of their legs, including Beyonce. She was pointing to the black lives tragically lost in America due to race wars and police brutality in years past.
An image has now gone viral of one of Bey's back up dancers holding up a sign on the field that says "Justice 4 Mario Woods. Mario Woods was shot dead by San Francisco police in December and there is severe pressure from sections of the American public to open an investigation into the shooting.
But if the imagery, choreography and costumes were not enough – the words to her new song, released just 24 hours before her Super Bowl performance, left no doubt to this icon's message.
Mamamia's Women of 2015 (post continues after video):
They have been well publicised but in case you missed it, here is a taste of them.
"My daddy Alabama, Momma Louisiana. You mix that Negro with that Creole make a Texas bamma."
"I like my baby hair, with baby hair and afros. I like my Negro nose with Jackson Five nostrils."
"Earned all this money but they never take the country out me."
"I did not come to play with you hoes."
"I came to slay, bitch."
"You might just be a black Bill Gates in the making, cause I slay."
"I dream it, I work hard"

"I grind 'til I own it"

"I twirl all my haters"

"Albino alligators"

They are blunt, they are controversial. They are necessary.
One wonders whether she waited until the last moments before the Super Bowl to release this song for a reason…
It had been 14 months since Bey released a single. Why then?
Perhaps she knew singing this song at the game that stops America may not be the most politically correct choice and that some would try to stop it.
Clearly nothing stops Beyonce.
She has just pulled off the greatest heist in living musical memory.
Bow down bitches.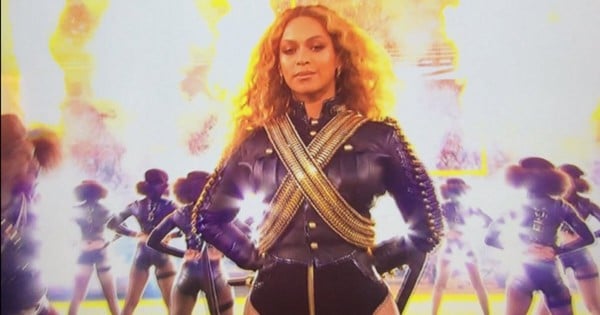 She didn't just upstage her fellow halftime entertainers, English band Coldplay and Bruno Mars, she effortlessly smashed them out of the park from the moment she marched onto that field clad in leather and gold.
You almost felt sorry for poor old Chris Martin and Bruno Mars as they performed as secondaries on the sidelines. They were no more than back-up singers to this ethereal power player, making her mark to change the world.
Quickly the world noticed how out of place Chris and Bruno looked, within moments the internet responded like this…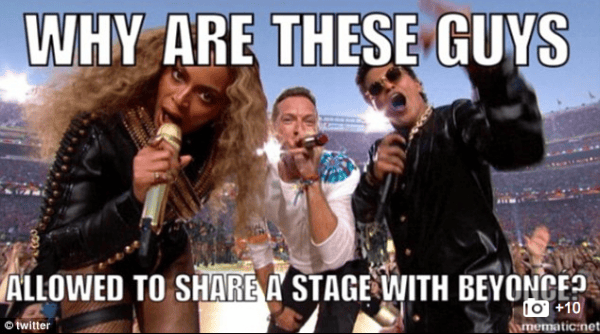 Source: Twitter
The music video that accompanies "Formation", also released the day before Super Bowl, pictures Beyonce as different African American women across space and time.  It is nothing short of an iconic masterpiece.
Watch the video here:
She is seen lying on top of a New Orleans police car that slowly sinks into flood water as she drowns – a clear reference to Hurricane Katrina which disproportionately affected black communities in 2005.
It features a black child dancing in front of a line of police in riot gear and cuts to graffiti that says "stop shooting us."
The entire video is a disturbing reminder of the treatment of African American people, particularly women, in the United States of America over centuries.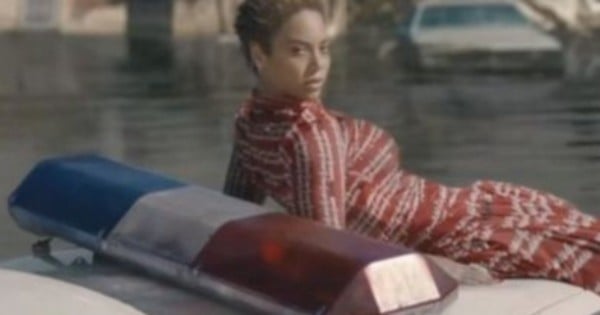 Image from "Formation" video clip released on Sunday Australian time Source: Beyonce YouTube
Beyonce has made political songs before, however to sing this particular one, at the American Super Bowl is a coup. She pulled it off.
She was already Queen Bey to me, but the Super Bowl performance was something else – it was brave, powerful and incredibly meaningful.
She showed the world that protest can be beautiful, creative, clever and mesmerising.
She showed us protest can be a master piece.
Last night she ran the world. And she didn't give a damn if white people didn't understand.