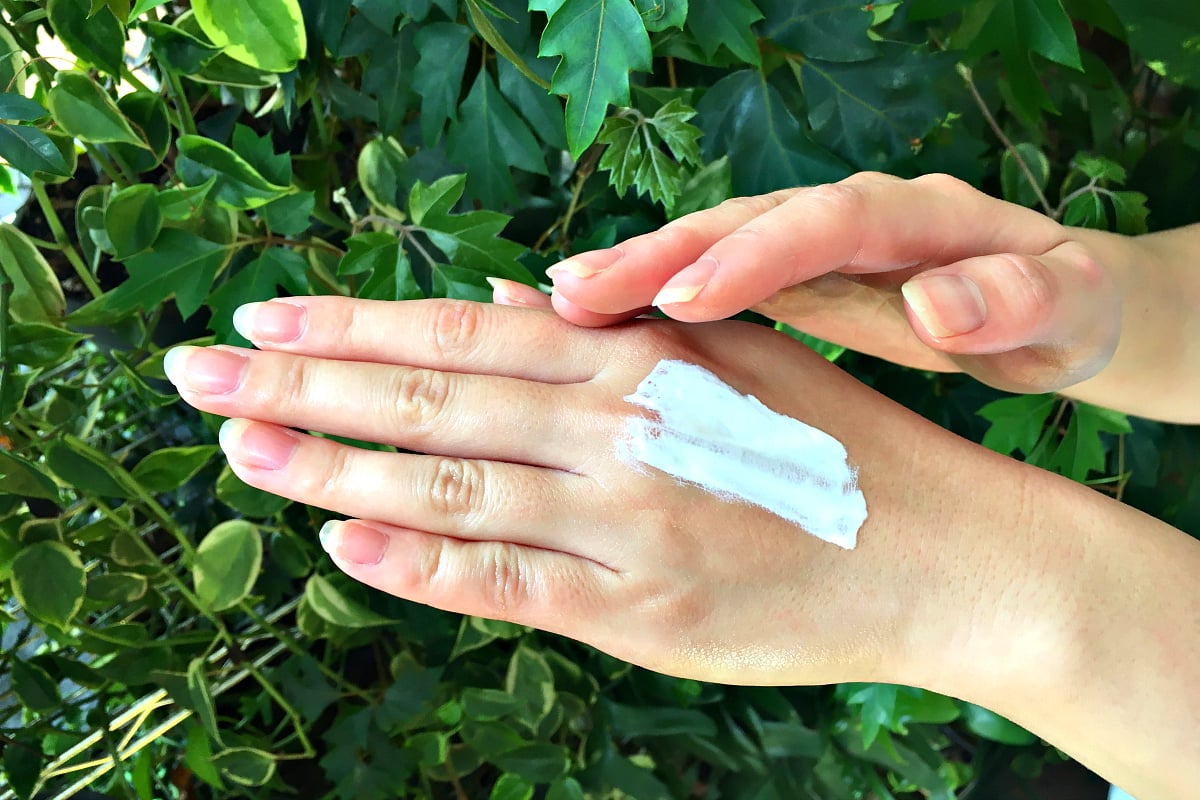 Pale, porcelain doll, you name it, I've heard it.
And being quite fair-skinned, let's just say sunscreen and I have developed an intimate relationship.
Throw sensitive skin into the mix, though, and things get a little more complicated. Skin that reacts to specific products or ingredients gets irritated easily and needs a little extra TLC. It's frustrating, but it's life for plenty of us.
Now, I love the heat and being outdoors, but with my fair and sensitive-skinned family in tow, is living always easy come summertime? Not so much.
We think of summer. We think of outings to the beach or visits to the pool for a quick dip on a warm afternoon. Then there are lazy afternoons at a barbecue or in the park with friends and family. And the best part – no more winter layering!
But with summer also comes the responsibility of taking care of our skin. For those of us with skin that gets easily irritated or burned, it helps to look for gentle, natural ingredients when choosing which sunscreen to use.
We've come up with a simple checklist, if you will. Now, hear me out. Before you cry 'not another thing to remember!', this one couldn't be easier. In fact, I plan on outsourcing it to my three-year-old. #mumgoals
ABCDE.
That's it. Simple as that. A super helpful way for you to make a great sunscreen choice for sensitive skin. (See what I mean about its outsourcing capabilities?)
Just use this easy checklist for making sure any new sunscreen is up to the task of keeping your skin reaction-free.
Play along with me.
A: Now, that's for aloe vera. You know, that lovely soothing plant that calms reactive skin. Mmm, my skin is feeling all relaxed just thinking about it.
B: This stands for broad-spectrum SPF, which protects us from both UVA and UVB rays. That's a no-brainer. It's important to know that while UVB rays only penetrate the outer layers of your skin to cause  damage like sunburn, UVA rays get much deeper and can cause more significant damage. That's why you and your family need protection against both.
C: Ah, chamomile. It's relaxing in your tea, and it's relaxing on your skin. Chamomile understands what it's like to feel a little bit sensitive and just knows how to make it all better. It's like a lullaby for your skin. Or a little foot rub. Nice…
D: Directions for use. I need to know when to apply (20 minutes before going into the sun), how long my sunscreen will last, when I should reapply (every two hours or if I'm sweating or swimming), if it's water-resistant and all the essential stuff. Because it's not just me I'm looking after, it's the sensitive skin of my little one, too. I'd hate to get that one wrong.