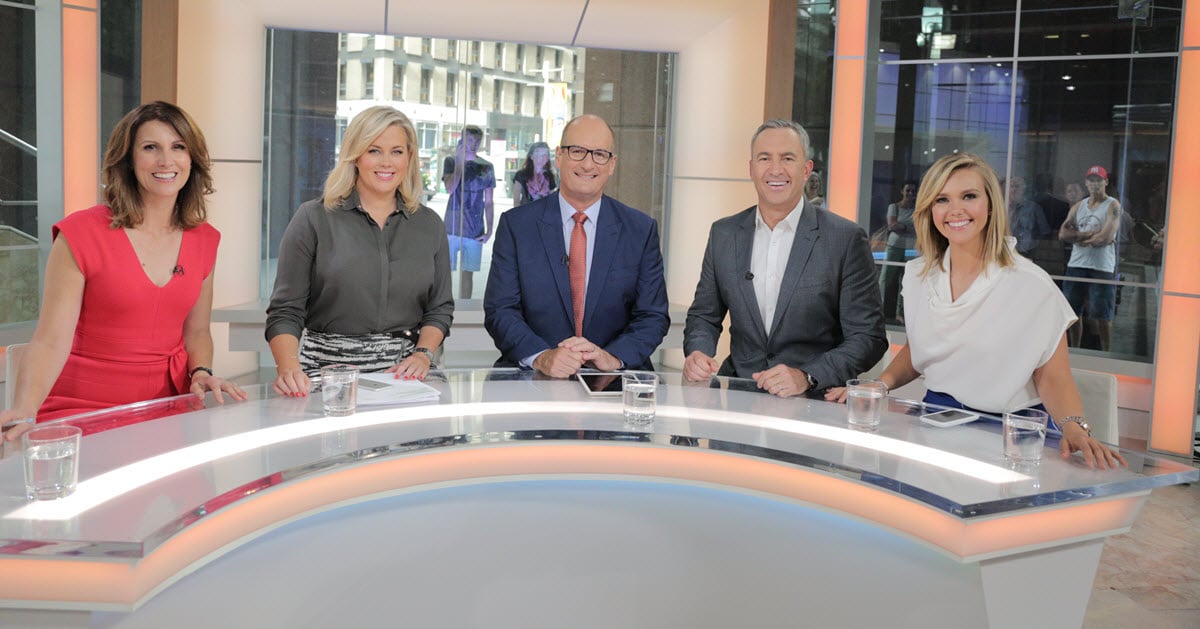 Blood may spill over coffee as the breakfast TV ratings war fires up between Channels Seven and Nine.
Seven's Sunrise maintained its lead in the ratings last year by the barest of margins. Its rival Today is nipping at its heels, and Seven is clearly feeling the pressure.
That's why Sunrise is pulling out all the stops to start the 2016 ratings period in first place, including a new set, a new logo, and a new start time of 5:30am.
Good morning from the all new Brekky Central! We'll give you a behind the scenes tour soon #sun7 https://t.co/csQ9v1nmW4

— Sunrise (@sunriseon7) January 31, 2016
The show's many presenters proudly showed off their brand-new set this morning at "Brekky Central" in their Martin Place studios. All touch screens and shiny surfaces, the set has been the subject of much speculation and promotion.
@sunriseon7 who cares about your "set"? Just give us some news..seriously. — John G. Bennetto (@John_g_Bennetto) January 31, 2016