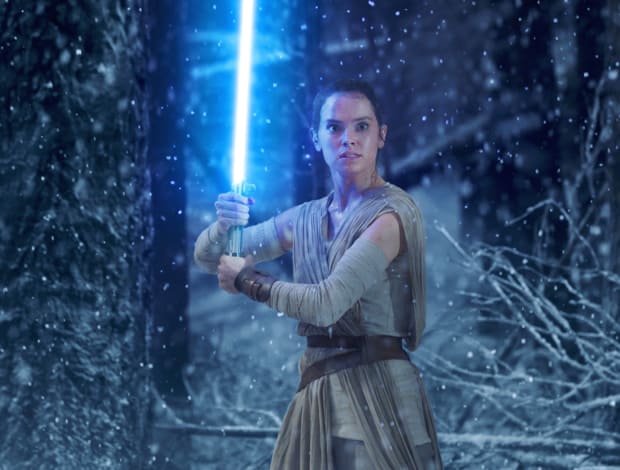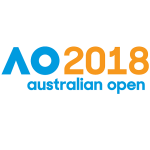 I remember my first trip to the Australian Open so well. I must've been a tween at the time, visiting my Aunt in Melbourne during the school holidays. We'd slather the sunscreen on our faces, load up on snacks (and maybe an ice cream or two) at Rod Laver Arena, and watch incredible tennis champs with surnames that had more consonants than vowels (I had a lot of fun mastering the pronunciation!). Normally, few things could hold my kid-sized attention span for hours on end. But a five-set match had me gripped right to the thrilling end. It was like nothing else I'd experienced.
Now, as an adult who recently picked up a little tennis for fun, I love reconnecting with that feeling I had at the Australian Open as a kid.
Seeing the tennis in person is one of the most exhilarating experiences you can have. But it's the atmosphere around it that makes it so special. There's a reason why the Australian Open has become a staple of many Australian families' summer holiday schedules – a centrepiece that goes beyond centre court.
For people I know, whose kids do the ANZ Tennis Hot Shots program during the year, it's pretty much the coolest thing you can do without flying them to Disneyland (and HELLO, EXPENSIVE). Well, you don't even have to do that, because…
Disney is coming to the Australian Open.
Not only is the Australian Open a hell of a lot cheaper than a trip to Disneyland, but in 2018 there's a Disney twist that kids and parents alike will love.
It's the AO Ballpark. If you've been before, you'll know that there's a mini theme park on site featuring cool attractions like the LEGO play zone, and the NERF battle zone. But in 2018, Disney will join the raft of family-friendly entertainment in a big way.
Yes, Star Wars, Marvel and Disney Princess attractions are all coming. And judging by the line-up, there will be literally no moment in the day where a child of any age will say "I'm bored" and glue their faces back to a screen. Why? Let's see…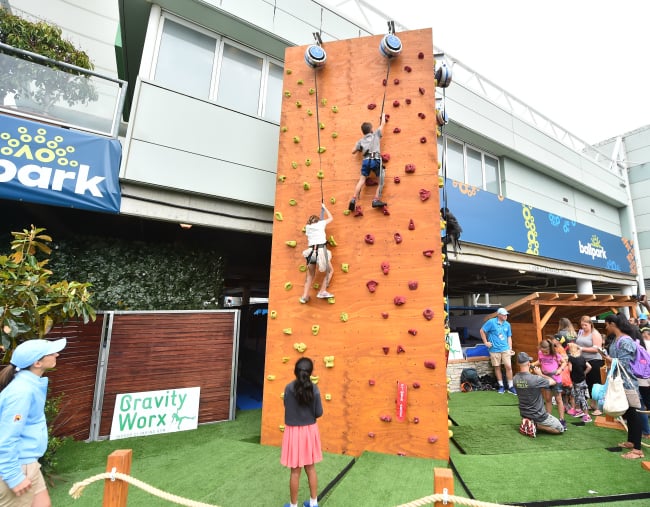 It's a whole new world. A Marvel-lous one.
Among the highlights are a Disney Princess high ropes course (six metres off the ground), a Moana mechanical surfboard and crafting activities. The Marvel Academy will feature an eight-metre-high Spider-Man climbing and abseiling wall, plus other games and activities.
But personally, I know a few kids who'll go nuts for the Star Wars Padawan training, learning the powers of The Force. Look out, you may have a Jedi on your hands...
Who needs a racquet? via GIPHY
That's the action-packed side of it. There will also be photo ops with Marvel superheroes, including Thor and his hammer (sure to be popular after the recent Thor: Ragnarok), as well as Star Wars characters (hot on the heels of Star Wars: The Last Jedi). Wonder if they'll let us hit a tennis ball with a lightsaber? Dreams can come true, right?
For more family-friendly activities that go beyond the court, the AO also has a dual zipline, music performances, dance sessions, face painting, interactive kids' games, food and drinks, and possibly the coolest thing of all: player autograph sessions.
So what's the cost?
For a $5 ground pass, kids can enjoy the AO Ballpark and all the outside tennis action. Hot tip: if you want to enjoy the AO Ballpark, it's open on Kids Tennis Day presented by ANZ Tennis Hot Shots, and from Monday, January 15 to Thursday, January 25.
And what about the future tennis champs?
For my friends whose kids are really into their tennis, I'm recommending the Kids Tennis Day presented by ANZ Tennis Hot Shots on January 13, two days before the Open starts. There will be ANZ Tennis Hot Shots mini courts, target practice, an agility gauntlet, electronic reflex testers and slow-motion photo ops so they can leave feeling like mini world champs. And maybe, just maybe, they'll end up looking back on their Australian Open experience with a "wow", the same way that I do now.
Here's to the upcoming tennis season. I'll see you there, sun visor and all.
The Australian Open 2018 is on from January 15 to 28, 2018. For more information, visit ausopen.com.
Have you ever been to the tennis? What's your experience been like? Share with us below!
This content was created with thanks to our brand partner Tennis Australia.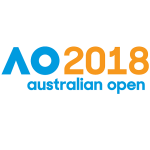 After non-stop action and entertainment for your family this summer? Australian Open 2018 will have more family-friendly options than ever before! Enjoy the Rod Laver Arena spectacular on Kids Tennis Day presented by ANZ Tennis Hot Shots, AO Ballpark invites participants to pursue their own hero's journey - join the ANZ Hot Shots Academy, train with a Jedi, ride the waves like Moana, and fly through the air like Spider-Man! All-inclusive on a $5 kids ground pass.