A bizarre case of luggage theft in Melbourne has put forward a rather compelling reason to not put your name and address on your suitcases when you fly.
Victoria Police are appealing for assistance from the public after a woman stole numerous suitcases from Melbourne airport before using the addresses written on the luggage to track down her victim's homes and rob them.
Investigators believe a woman stole the suitcases on November 20 at about 3pm at the Terminal 4 carousal. They have since released a photo of the woman they believe is responsible for the thefts.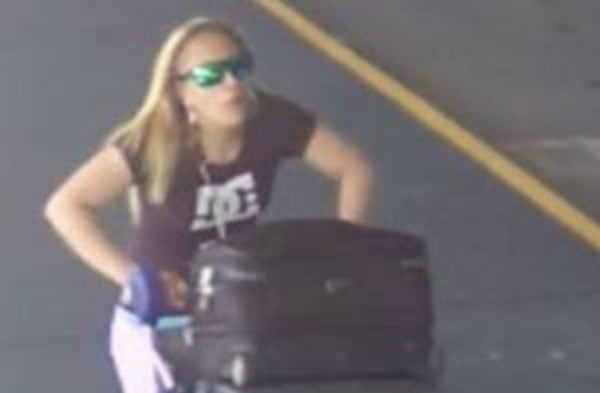 It is believed the same woman who stole the luggage then tracked down the bag owners' house in Alma Avenue, Altona Meadows and broke into their home.
Electrical goods, cash and jewellery were stolen in the burglary.
The Herald Sun reports that victim Jane Majewski, who is devastated at having lost irreplaceable jewellery received from her late husband and parents, labelled the crime "brazen".
"I suppose they knew it would have been taking up my time reporting my missing suitcase," said the grandmother.
"It feels like a death. I was grieving."
Anyone with information is urged to contact Crime Stoppers on 1800 333 000.