Content warning: This post deals with themes of suicide.
The noise over Netflix's 13 Reasons Why has been so loud it's drowned out almost everything else on the internet this week.
Rumoured to be the streaming platform's most successful TV drama series to date, writers and mental health advocates have come out in droves to debate one hot topic:
Is this show opening up an important conversation parents and their teenagers needed to have for decades? Or is this a dangerous grab for money that's simply guised as some concerned act of advocacy?
The web – and indeed Mamamia readers – seem utterly divided.
But between the countless memes, listicles, and opinion articles penned by columnists – I've searched for something I just couldn't find.
Where are the voices of people who have lived this? Where are those who have had their lives penetrated by the dark tentacles of suicide? What do they think of 13 Reasons Why?
I decided to find out.
I spoke to 28-year-old Lee (she chose not to share her last name), whose little brother Mark died by suicide a few years ago. He was a twin and 24 years old when he passed away.
While there aren't many parallels between Mark's mental illness and the fictional storyline of Hannah Baker, Lee does worry about the messages 13 Reasons Why sends to high school students.
Her main issue with the show is a character I hadn't even bothered to think about – Mr Porter, the school guidance counsellor.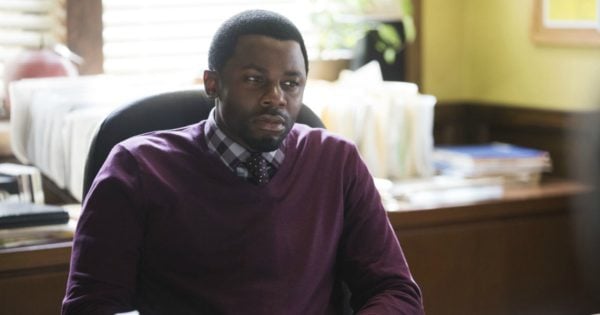 "I know [13 Reasons Why] was meant to encourage conversations between parents and kids, but I don't understand how it does that when the one person who reached out to for help, didn't get any," Lee told me.
"So why would teenagers watch that and want to go get help themselves? If people are suicidal watching that and thinking about seeing the school counsellor, and they saw that scene where Hannah was told to get over [her rape]... why would they?"
LISTEN: Is 13 Reasons Why helpful or dangerous? (Post continues...)
It's a pretty significant downfall - one that the opinion pieces and video interviews seems to have missed.
How can 13 Reasons Why legitimately encourage teenagers to discuss their mental health issues with adults, when the only adults it depicts are at best detached, and at worst utterly ignorant?
"I agree that there are professionals like [Mr Porter] who are like that, but I think they could have done better, because there are also people who aren't," Lee told me. "I know that the show would put me off getting help if I needed it and was at school.