My best friend spoke at my 21st birthday party and three weeks later, I spoke at her funeral.
Her suicide was a shock that splintered my life, the devastation rippling through hundreds of lives in an intricate, tragic cobweb, moving like smoke up a highway. We were at university, living on campus in college, a year and a half into what was meant to be the time of our lives.
She had struggled with depression for some time, although the stigma she felt around her illness was such that most people didn't know. She felt huge, compounding shame around her perceived 'weakness' – she was a perfectionist, and battled daily to keep things under control. Most people didn't know how hard she worked to be the bright spark she was known as.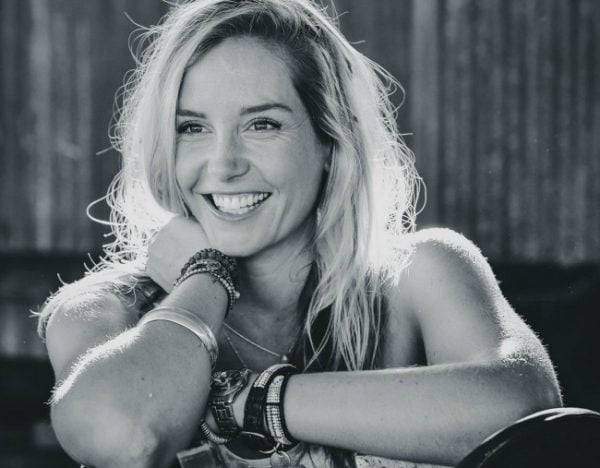 A party girl that drew people like moths to a flame; my beautiful, fiercely intelligent, unwaveringly compassionate, loyal, hilarious friend. The terrible dress up outfits, the dancing, the red wine teeth and takeaway, the cups of tea and days on the beach. The tears over boys, sweaty gym sessions, driving from our country hometown to the city blasting Florence and the Machine.
She had an impeccable, feminine, tailored style reminiscent of the Hepburn sisters, but then would appear in her waisted boy trackies from K-mart, her cricket t-shirt tucked in, socks and Birkenstocks. The height of comfort, and lowest of fashion. But she didn't give a damn.
She had a laugh like steps into the sea, like a pealing bell, infectious and surprising. Sand gold hair and a nose a little too big.
She cared deeply for her friends, adored her large wonderful family, and people fell in love with her easily, like breathing. I look back on that time, knowing what I know now nearly nine years later, and feel enormous remorse for the signs we missed.