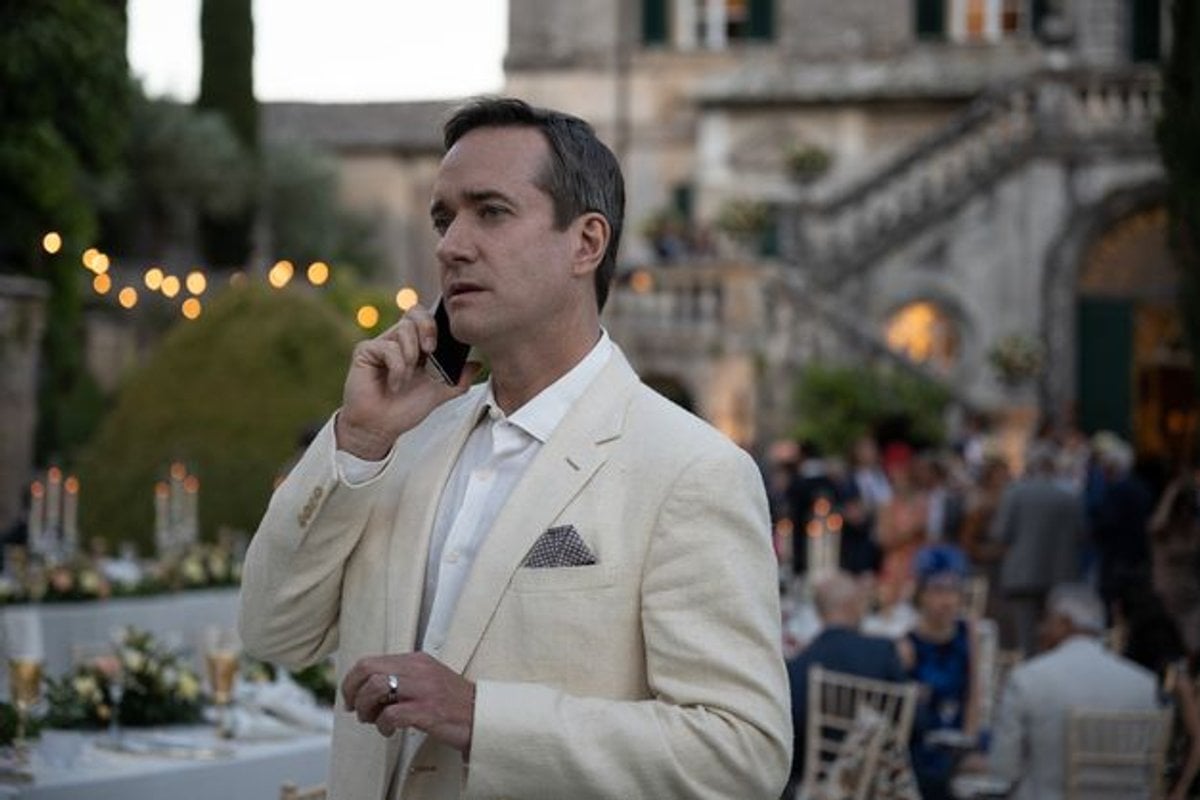 Warning: this post contains some BIG SPOILERS for the finale episode of Succession season 3. If you haven't already, go watch it on Foxtel or Binge and meet us back here.
Well, well, well. If it isn't Tom Wambsgans.
The brilliant finale of Succession's third season had it all: a wedding, a war room, a potential weird future prince of Europe, and of course, lots of betrayal. 
In the finale, the Roy siblings finally rally together (minus "big brother" Connor, who is too busy celebrating the fact that he's finally ground down his escort girlfriend Willa enough for her to accept his marriage proposal, with an extremely romantic "how bad can it be?"). FINALLY. After three seasons of in-fighting and publicly humiliating each other, Kendall, Roman and Shiv realised that was Logan's plan all along, and really, they're much stronger together.
For a moment there, it seems like they're going to pull it off and stop their father from selling off Waystar Royco, which in their own words, leaves them "f***ed". Or as "f***ed" as these obscenely wealthy billionaires can be.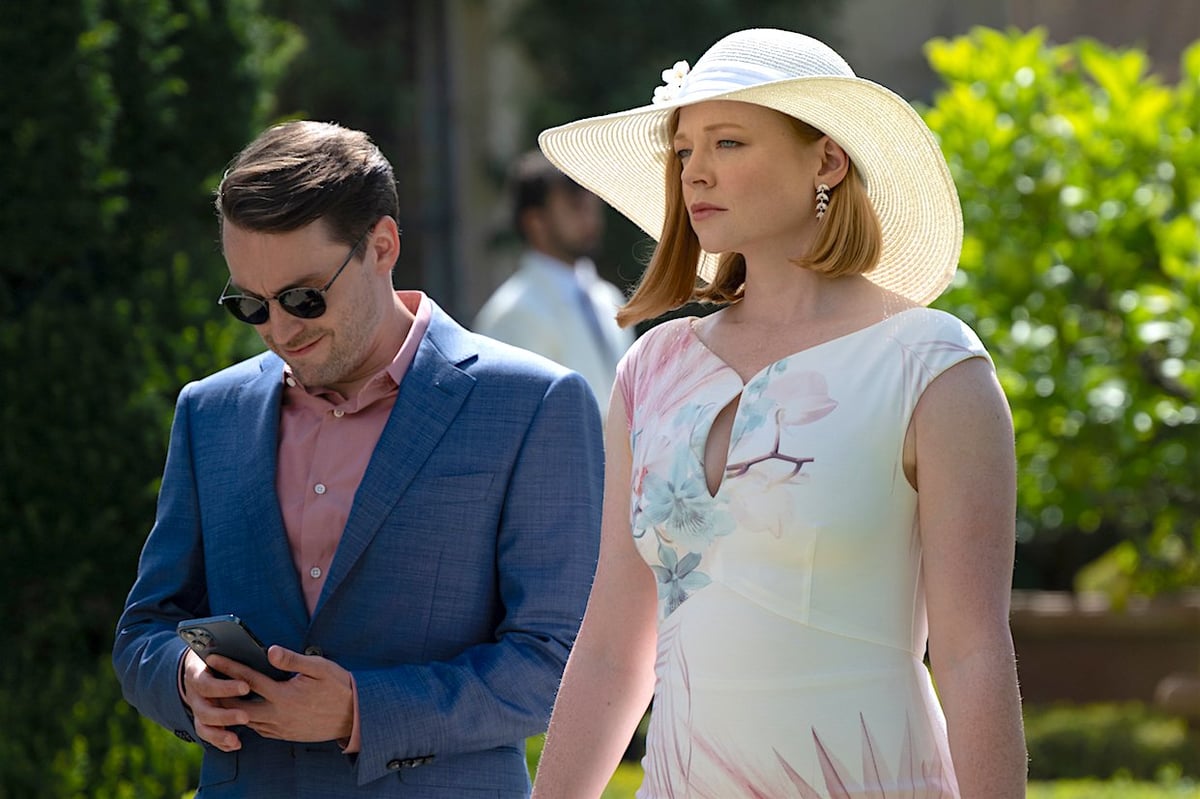 Image: HBO.
When Logan realises he cannot lure Roman, who he considers the weakest link, away from the other two, he plays his hand: someone gave him enough of a head's up that he's managed to rearrange his divorce deal with Caroline, leaving the children without their trump card.
In the process, Logan has lost his children and his company, but he still proclaims a win. As he leaves, Tom arrives. With a simple pat on the shoulder, it becomes clear how he managed to pull it off.