Peter Dutton's comments this week about illiterate and innumerate refugees did not sit well with the Australian public. He is just about as popular as home-brand milk right now.
The Immigration Minister's remarks about refugees who "languish in unemployment queues and on Medicare and the rest of it" did not just spark outrage among the Australian immigrant population… it also attracted the ire of media commentators including Karl Stefanovic who called him downright "un-Australian."
There is one positive outcome though. The internet has been flooded by stories of immigrant success.
A group of creatives from the advertising industry have also come together to create the I Am A Boat Person campaign. Their aim is to create and distribute a collection of posters that highlight the positive impact Asylum Seekers can have on Australia by using examples of real-life success stories.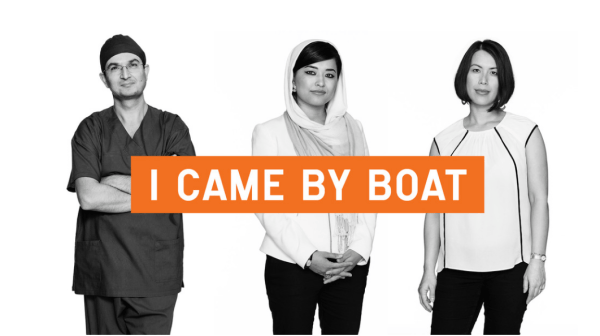 Former asylum seekers included in the campaign now work as surgeons, scientists and make-up artists, to name a few.
Campaign coordinator Blanka Dudas also came to Australia as an asylum seeker. She was a refugee from Yugoslavia.
"I know what it's like to run for your life with nothing but the clothes you are wearing, and to have to start again," Dudas said. "I am grateful for the treatment I received; it was immensely helpful in rebuilding my life."
"I was able to create a successful career as a makeup artist, in Australia and overseas."
Twitter also lit up with refugee success stories.
Osmah Sami - author and comedian. 
Privileged to be the 1st Muslim Australian of Iraqi heritage to win a national literary prize. #NSWPremiersLitAwards pic.twitter.com/vki6kTAnYW

— Osamah Sami (@OsamahSami) May 18, 2016