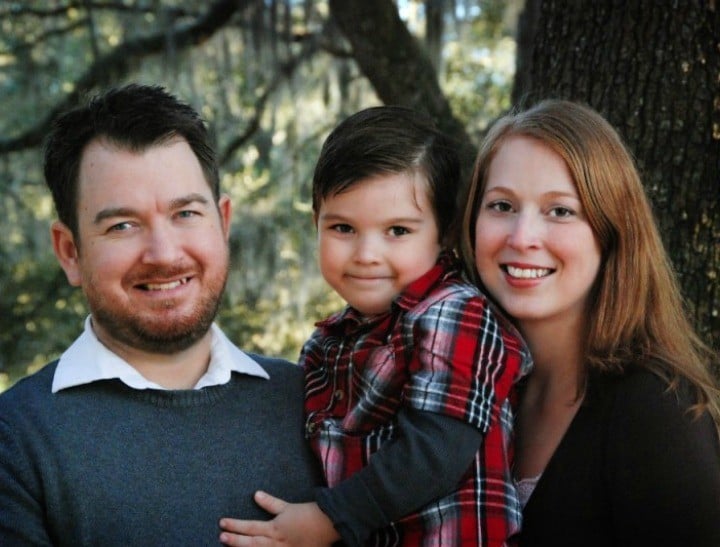 His dad needs a new kidney and there's a chance you can help.
It's probably the most famous meme on the internet; the little boy with a 'f**k yeah' attitude.
Most people have seen the image in a news feed – or used in some way to illustrate a feeling. But few people ever know where the image came from, or who the little boy is.
That baby's name is actually Sammy Griner. And he's now eight years old. And recently, he's come back into social feeds for a different reason.
Sammy is asking the public for help to raise money for his dad to have a kidney transplant.
Sammy's dad Justin, 39, has suffered from kidney failure since before his son's birth.
Justin's mother died of kidney disease and his wife Laney is desperate that her husband not meet the same fate. Laney recently set up a Go Fund Me page asking for help.
Read more: 8 common myths about organ donation. Busted by a doctor.
Originally she didn't use her son in the campaign, but Laney eventually changed her mind when she contacted the media for help.
"But then I thought what a positive boost it could bring to our fundraising efforts for people to know this is for the father of the baby who has made so many people smile," she told BuzzFeed.