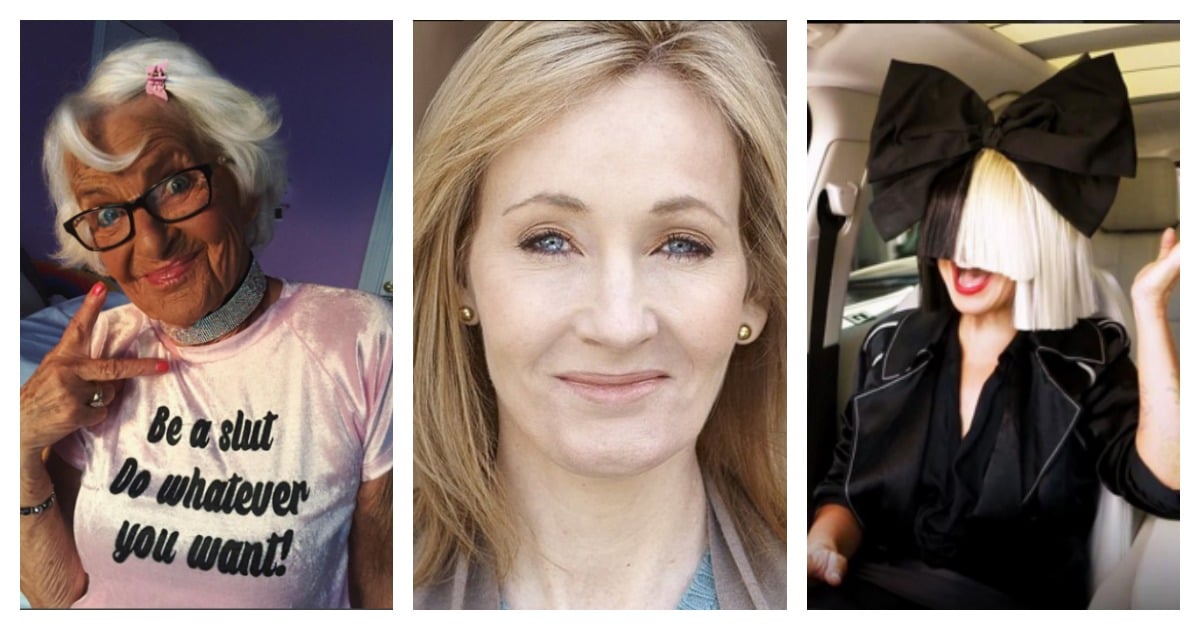 I had a total reality check this weekend.
In the midst of a bit of a life meltdown, I was #blessed to have been clipped over the proverbial ear by the divine writer Nikki Gemmell. In her Sunday column – titled "Never too late to start" –  she wrote all about finding success late(r) in life.
The message was simple: stop freaking out, because life doesn't end at 30. Or 40. Or even 50. In fact, for many prolific artists, academics, writers, and other sparkly superstars – this is when life is just beginning.
Gemmell gives us a pretty decent list of late-in-life high achievers: Joanna Cannon, Sia, Charles Bukowski…to which I add JK Rowling, Baddie Winkle (Google her, it'll make your day), Tina Fey, and Deborah Eisenberg.
So, thank you Nikki Gemmell. I really needed that dose of reality, because truth be told? I am totally freaking out.
At 28, I feel like I'm over the damn hill, and I haven't even begun my ascent.
With 28 looming on the horizon, a very distinct anxiety has begun to descend over me like a thick fog. It's accompanied by an ominous voice that sounds suspiciously like Patsy Stone, declaring – "It's over, sweetie darling. You're getting old. Think of everything you should have done. It's time to settle down. Why won't you settle down? Do you have a lighter?"
And I'm not alone.
Earlier this year, our very own Lucy Gransbury wrote a wonderful piece titled, 'Forget everything you've ever heard: 28 is the new mid-life crisis'. It was shared a staggering 16,000 times.
Why did it do so well? Well, it hit a nerve with the hordes of young Aussie women freaking out about getting older. Hundreds and hundreds of women – myself included – shared the post with friends, family, followers. "See?!" we all seemed to say, "I'm not alone."
What did you want to be as a kid? (Post continues after video)

It's a tired old conversation, if we're honest – the ticking biological clock, the dwindling career progress, the pressure from friends and family to 'settle down', and the constant dialogue about millennials being stunted in a case of major arrested development.
Indeed, Lucy kind of nailed it when she said:
"I turned 28, and it passed with joyous but minimal ceremony, as do most birthdays from 21+ for a digit not ending with zero. Within a few weeks though, a thought crept in to my head: by my age, my Mum was married and caring for a baby, with another arriving soon-ish. By 28, some people have become millionaires. Or surgeons. Or retired from tennis careers."
"And I still hadn't figured out how to fold a fitted sheet."
This sense of impending doom comes from all the usual suspects. Family, morning television, fictional protagonists in novels bought from airport news agencies. Buzzfeed. Lena Dunham.
In fact, I had a bit of a run in with my mum last week over the phone. We were covering the usual topics – love, work, hairstyles – when I started waxing lyrical about my unaffordable and unrealistic plans for my future. She was wary, but curious. What did I think I was going to do about, uh, ya know – life?