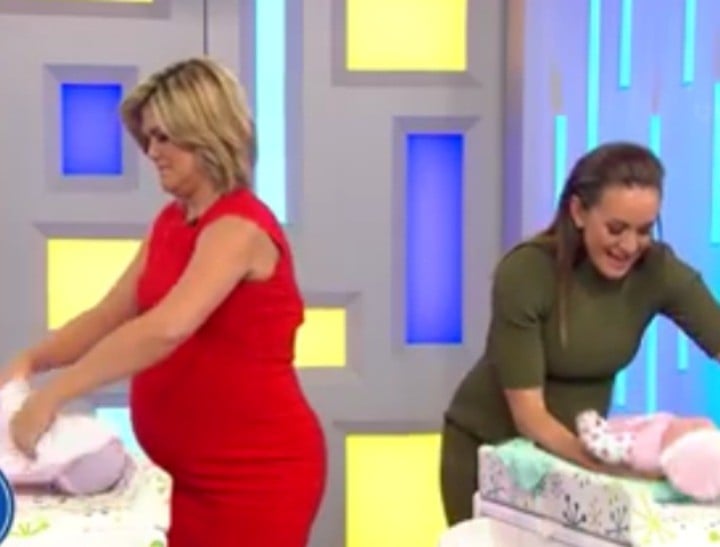 Studio 10 host Jessica Rowe, mum to two beautiful girls of her own, knows all to well the madness and mayhem that comes with a new baby. So, on today's show, she put forward the challenge to see just how prepared mums-to-be Sarah Harris and The Biggest Loser's Michelle Bridges REALLY are.
The aim of the game? Be the first to get the baby out of the house.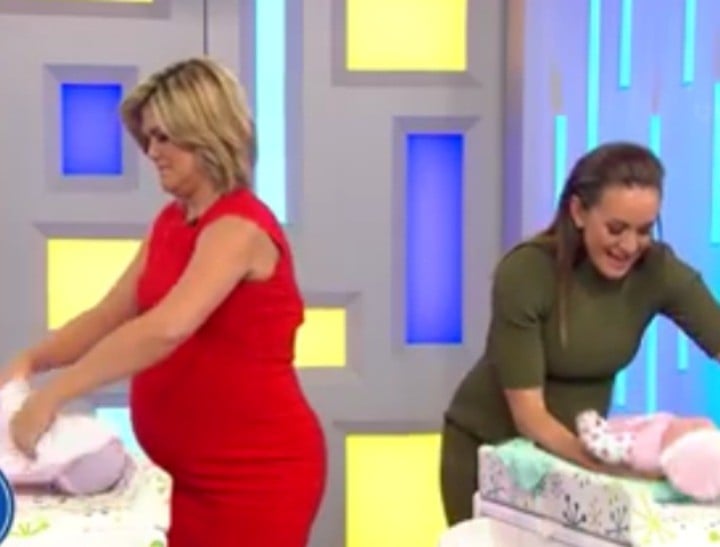 First they have to swaddle the baby. Doable. But then, once the child origami is complete, the bub "does a big poo." Lovely.
So it's time to unwrap the freshly wrapped baby, change its nappy and re-swaddle.
Now it's time to pop it in the pram, which involves unwrapping the baby AGAIN, unfolding pram and buckling up.
Sounds simple enough, right? (Deafening silence from all mothers.)
Wrong.
Check it out here: