South Australian comedian Anthony "Lehmo" Lehmann has spoken about his wife's struggle with breastfeeding their baby.
He was talking to co-host Jo Stanley on their Gold 104.3 radio show about the "pressure put on new mums when it comes to breastfeeding over bottle feeding".
"It's everywhere. All the literature you read, the stuff issued by the government, it all says 'breastfeed, breastfeed, breastfeed and here are the benefits of breastfeeding'," Lehmann said. "But what that ignores is the pressure it puts on mothers who are unable to produce the milk and how that makes these mothers feel."
He said his wife, television producer Kelly Kearney, tried breastfeeding and wasn't sure it was working until their newborn son Laddie started losing weight.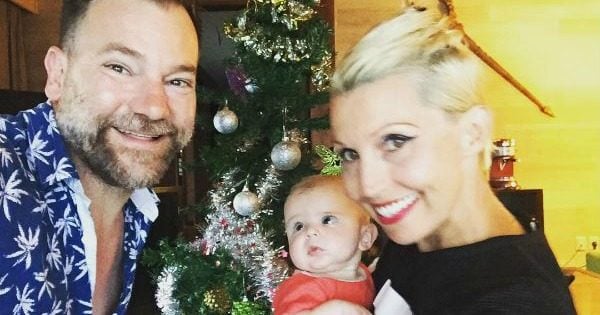 "Kel tried for days and days and days and wasn't sure if it's working - because you don't know, you've never done it before. After four days, we weighed our son and he'd lost a third of his body weight," Lehmann said.