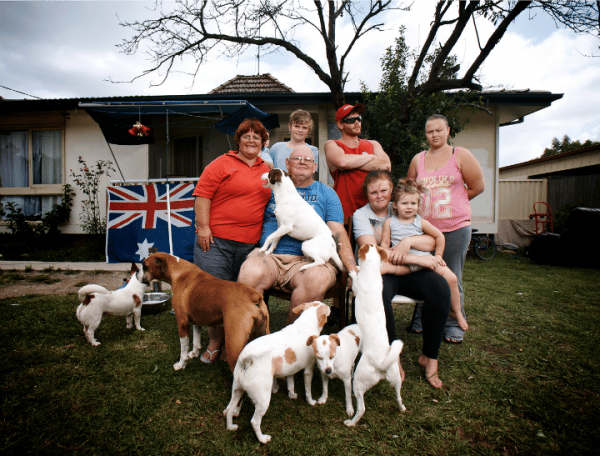 By Brian McNair, Queensland University of Technology
Contrary to the lurid previews and loud protests from Blacktown and environs before the show went out, Struggle Street, the first episode of which aired on SBS last night, turned out to be a powerful, often poignant piece.
It was upsetting to see the young kid wandering around the backyard, amusing himself with petrol-driven lawnmowers and the like as dysfunction reigned around him. It made you fear for the wee lad's future. We saw the resilience of some of the women, young and old, who do indeed struggle to survive in an urban jungle, but are always there to lend support and care for those around them.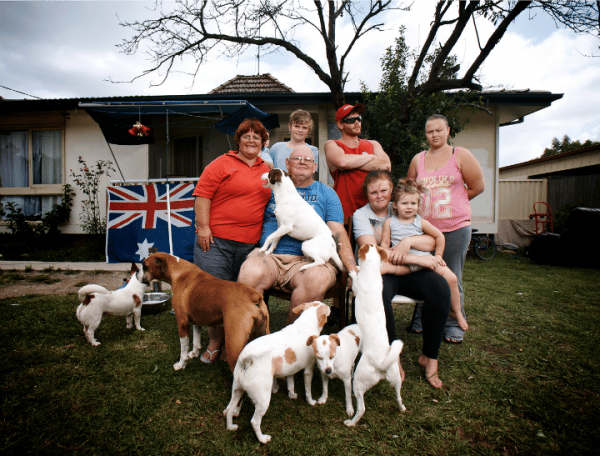 We saw the endless tolerance from father Ashley for meth-head Courey's self-pitying drug abuse and parasitism on his family. The long-suffering clan loyally troop down to Penrith court as he faces yet another drugs bust, and leave with him as he gets off with an A$800 fine.
Predictably, and despite the pledge he has made to the judge to get his act together, Courey immediately goes on a major drug binge, while his long-suffering family (including partner and child, the same one seen earlier poking his fingers in the lawnmower) declare their love for him.
Struggle Street was not racist, nor was it anymore voyeuristic than any reality TV show of the last two decades, from Big Brother to the Kardashians. Many of these shows are made for entertainment purposes, and very successful at it they are. This is the age of striptease culture, of letting it all hang out, of making the private public.
But Struggle Street was a different kind of show altogether. This was socially realist fly-on-the-wall documentary, with all the flaws of that genre, in a tradition going back to Cathy Come Home (1966) and The Family (1974). Similar documentaries were produced in the UK last year (and produced similar criticisms).