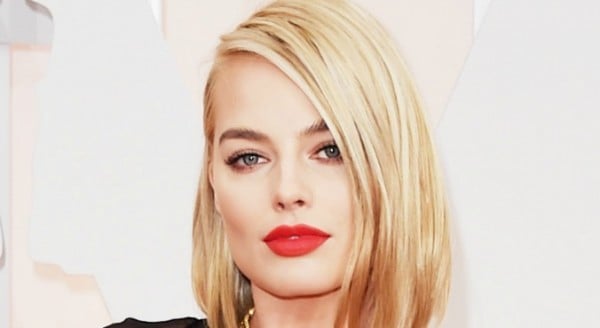 Kristen Stewart with straightened hair (Image: Getty.)
Heat up your hair straighteners, and arm yourselves with styling serums and protective sprays, because straightened hair is back.
That's right, the hair trend you obsessed over in Year 10 has finally returned. And thank goodness for that, because boy are my arms tired from braiding, rag-curling and heat styling my naturally straight hair into waves.
The "new straight" is less about looking like Jennifer Aniston circa season 6 of Friends, and more about using the straight, supple hair as a base for sleek, modern hairstyles.
A sophisticated way to wear straightened hair is by creating an unusual parting. Margot Robbie (below) at the Oscars earlier this year is a stunning example, with her dramatic side part. Don't pretend you didn't try out this hairstyle in the bathroom, straight after you saw it. Kristen Stewart (top) also shows us how it's done, by rocking her straightened, shorter hair flipped back off her face.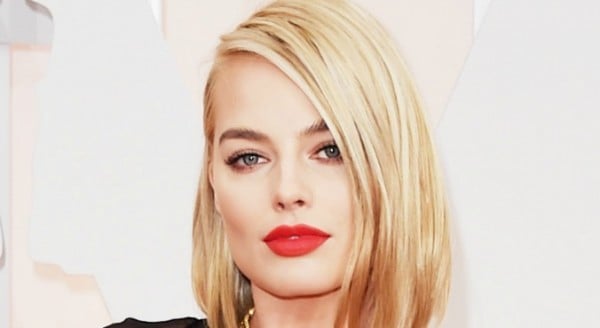 So, why the current fascination with straightened locks? Well, it may all come down to hair health.
"The reason why women are embracing uber-straight hair again is because sleek, straight hair equals shiny hair," says Barney Martin, Pantene Hair Expert and owner of Barney Martin Hair Salon.
If you're already blessed with straight hair, then achieving this streamlined style should be a breeze, as long as you have the right styling products and tools at hand.
"Apply a leave-in treatment, such as Pantene Ultimate 10 BB Crème For Hair, $10.99, and blow-dry the hair sleek with a large round bristle brush (we like the Lady Jayne Boar Bristle Paddle Brush, $23.99) then use a straightening iron and a serum to get the hair extra smooth and sleek," recommends Martin.