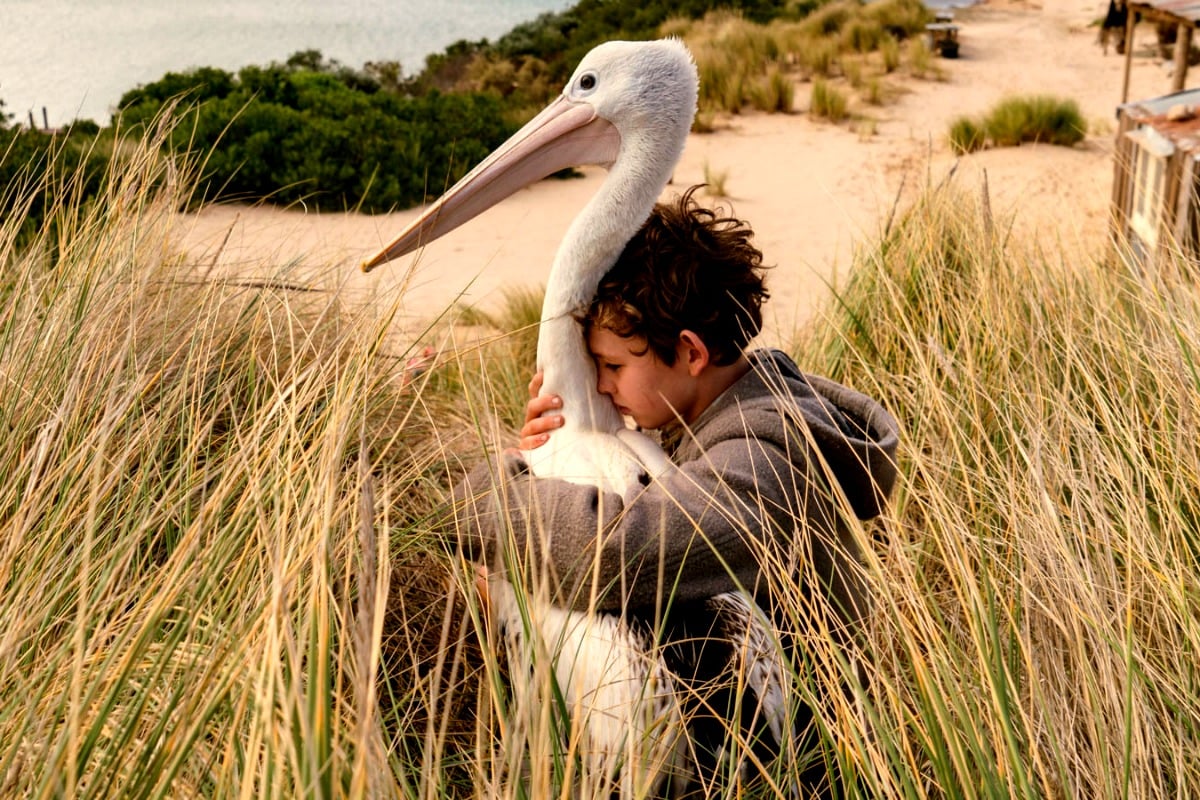 Remaking a classic story can be both a blessing and a curse.
In one instance, it gifts your project with an enticing layer of curiosity as audiences flock to see how their favourite story has been revamped and reimagined. On the flip side, however, it also means that your new offering can rarely be seen as a triumph in its own right.
This is a conundrum facing the new Australian movie Storm Boy, which drops into cinemas this week.
The movie is based on Colin Thiele's classic children's book of the same name and is a reimagining of the beloved 1976 movie, facts that ensure this enduring Aussie story has a strong and devoted fan base already in place.
As with past iterations of the story, 2019's Storm Boy slips back and forth between the past and present life of Mike Kingley, played as a child by Finn Little and as an adult by Geoffrey Rush.
The present day scenes of the film are set within downtown Adelaide where Rush's version of Michael Kingley, now a retired and weary businessman, is waiting for his company to vote on a proposal to lease land in Western Australia to a mining company.
His son-in-law is aggressively trying to push the vote through but his teenage granddaughter is opposed to it, and threatens to hold Michael accountable for the fate of the land.
And so the movie flips back in time to Michael's childhood as he tells his granddaughter about his life as a child living in an isolated beachside shack on the edge of Coorong National Park, 100 miles southeast of Adelaide.
His father, "Hideaway Tom" (played by Jai Courtney), has retreated from the world after suffering a terrible personal tragedy. He spends his days alone on the water fishing and working, leaving Michael to wander the shoreline alone.
It is during one of Michael's long days of isolation by the waterways that he comes across three newborn pelican chicks who have been left alone in their nest to die after their mother was killed by poachers. It is during the rescue of the chicks that Michael becomes friends with Fingerbone Bill (played by Trevor Jamieson), an Aboriginal man who has also been forced to live apart from his people.