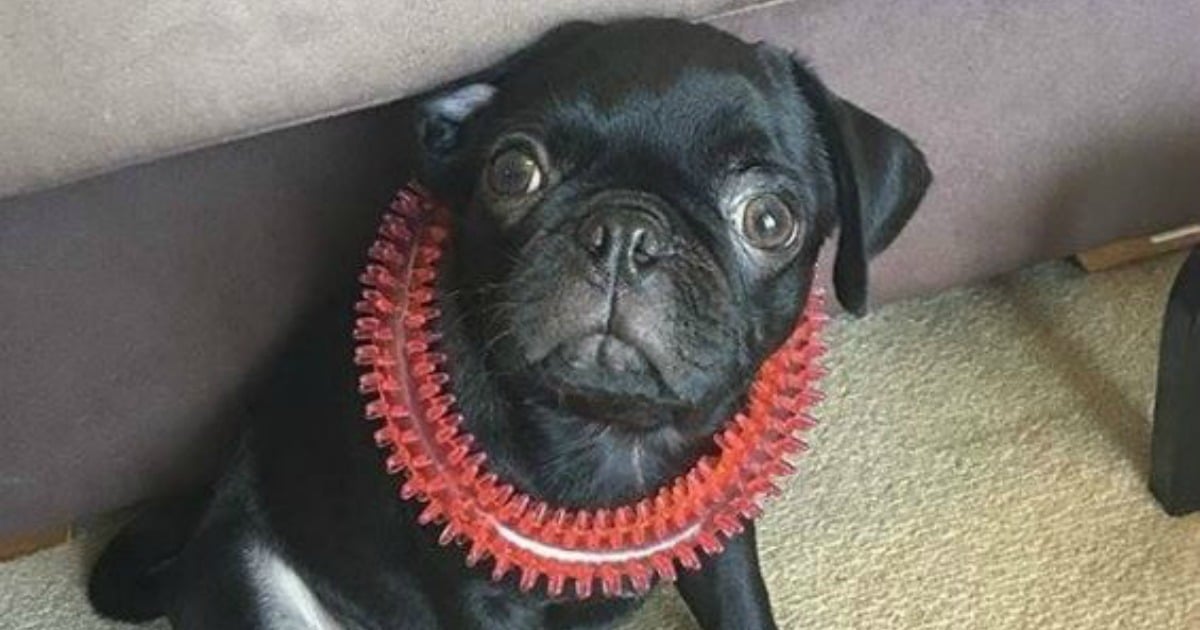 The little face of pet pug 'Egg' went viral earlier this month, after the pup's owner claimed the dog was stolen at knife-point during a walk through Sydney Olympic Park.
The whole city was looking for the sweet black 14-week-old puppy in his handsome red collar.
Now, Egg's owner, a 29-year-old man, has been charged with making a false claim. He spoke to police last night and will appear in court in April charged with making a false report of robbery.
APPARENTLY, EGG WAS NEVER STOLEN!
The original story was that three men, armed with knives, threatened Egg's owner during a late night walk on February 9. The owner told police the men stole his wallet and backpack, and also snatched Egg, before fleeing the scene.
None of this is true… But Egg is still missing.
If anyone has any information on the little pug's whereabouts, police are asking you to contact Crime Stoppers.