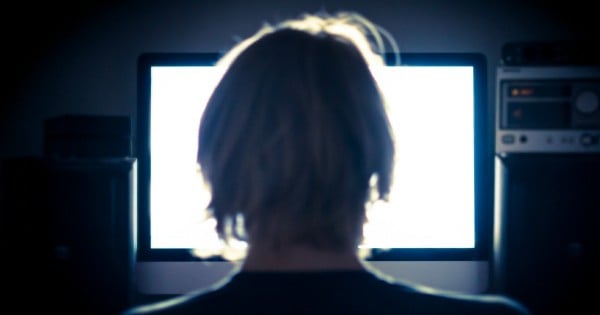 Facebook is filled with secret groups serving different functions for their members. Almost every share house has one.
Personally, I'm apart of a dedicated selfies group, innumerable buy, swap, sell groups, a book club, an avocado price-watching network and several women-only spaces in which, at times, I've posted semi-nude photos of myself.
I am only aware of these particular types of spaces in a peripheral way but to my knowledge they are regarded as "safe spaces" where women can, in theory, share sexual images of themselves with other women for affirmation, for fun or for any reason they like, really.
Most importantly they can do so away from the male gaze. Some have thousands of members.
This week, two such Melbourne-based group were successfully infiltrated by a man, posing a a woman, in order to steal and then share the intimate pictures held within.
The 19-year-old man, Lindor Jonuzi, gloated of his triumph in a different Facebook group for "Lads", promising to share any "quality content" and "general sh*t to roast sl*ts about". Clearly, a swell guy.
When a screenshot of his post wound up in another group dedicated to discussing sex and sexuality, where some members had previously posted their own photos, the moderator of that group decided enough was enough.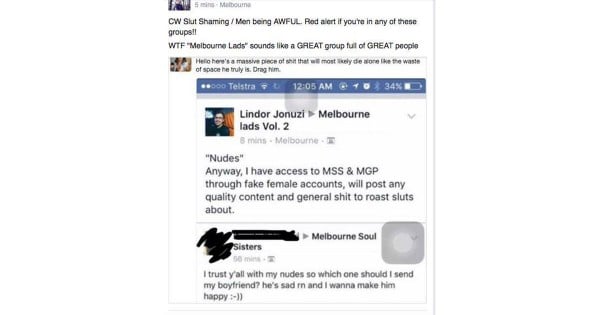 Brandon Cook wrote an open letter to Jonuzi's employer, asking if they were aware of his attempts to disseminate women's private pictures without their consent — as it turns out, they weren't.
Cook decided to go public with it so people would "understand that their online behaviour doesn't necessarily occur in a vacuum".