Jacqueline Hoy will never forget the day her twin boys Henry and William were stillborn.
It was an ordinary, sunny day in the middle of February, which quickly transformed into a nightmare for the young mum and husband Jonathan after excitedly awaiting the birth of their third and fourth child for almost nine months.
"On that morning I woke up and everything was still normal. I was just running around doing my normal errands and I noticed they were a little bit quiet," she told Mamamia.
"I lay down and tried to get them moving but nothing worked. Then I had the overwhelming of needing to be sick."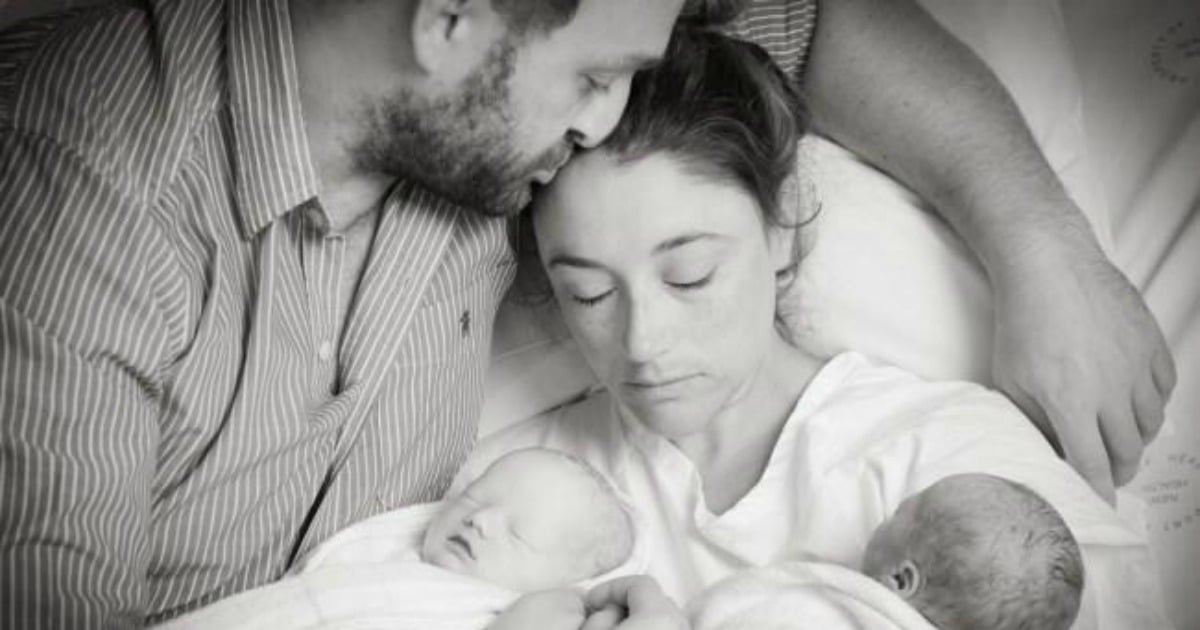 It was February 13, 2016, just two days out from the Queensland mum's date to be induced, and she assumed she'd simply gone into labour.