After multiple rounds of IFV, Brad and Claire Foord were thrilled when they found out they were expecting. Alfie was to be their miracle baby.
"We were over the moon," Brad told The Project last night. Claire said they "honestly thought that was the hard part over, and that only the best was to come."
But at 40 weeks pregnant, Claire noticed something wasn't right.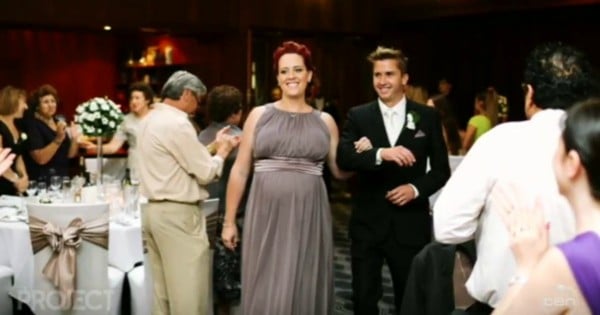 Alfie had not been moving as much as she should. Then Claire began having contractions.
"I just said, 'this baby wants out, Brad. She wants out.' And… nothing."
But the labour wasn't progressing, so the couple went to the hospital where Claire was given an ultrasound.
"The nurse just looked at me and said, 'I'm sorry'."
That ultrasound was the last image they saw of Alfie before she was born.
She was "a perfect baby with nothing wrong with her", but Alfie was still-born.
"It's something that I would wish on nobody," said Brad.
According to University of Queensland Associate Professor Vicki Flenady, there are over three million stillbirths globally each year. That equates to six Australian families losing a child every single day. New research shows that thousands of stillbirths could be prevented if Australian parents were better informed about the warning signs.
Stillbirths often occur after the mother notices a lack of movement. "She senses the baby isn't well," Professor Flenady says. "But often women delay reporting that until sometimes it's too late. Women need to trust their instincts."
Claire Foord told The Project she wishes she had been told that with Alfie, "because she really had tried so hard to speak through me."
Now, the Foord's rely on the photograph's they have of Alfie to keep her memory alive. "That was our family portrait," said Claire.