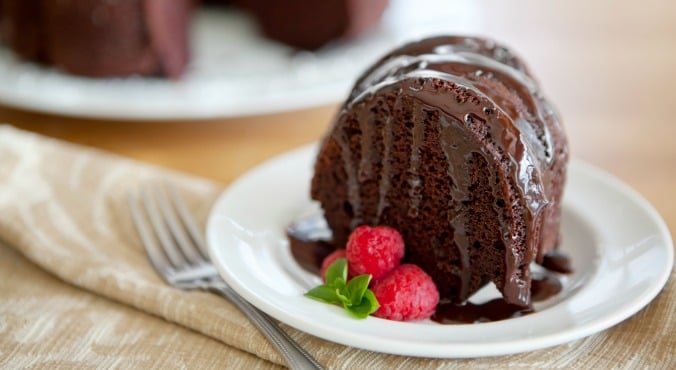 Image: iStock. By Neil Levy for The Conversation.
Every year, millions of people around the world make New Year's resolutions. And every year, the great majority of us break and abandon those resolutions.
Self-control is a major problem for many of us, so failure to maintain our resolutions isn't surprising. But is it inevitable? Is there anything we can do to make it more likely that we stick to our resolve?
Psychology research can help: here are four things you can do to make it more likely that, this year, you maintain your resolutions.(Looking for something that is great for your gut? Check out Mamamia TV's explanation on Kombucha. Post continues after video.)
Intentions, constructions and bundles
First, you can form implementation intentions. Multiple studies show people are much more likely to follow through on an intention to do something – say, exercise more – if they form the intention to do it when they encounter a cue.
Rather than just intending to exercise more, you might form the intention to set off jogging when the alarm goes off. Forming an implementation intention automates preparation for the behaviour when the cue is encountered. And that makes following through more likely.
In one study, for instance, women who formed food specific implementation intentions lost twice as much weight as a control group of dieting women.
Second, you can focus on abstract properties of events and things rather than concrete properties. Suppose your goal is to eat more healthily, and you're tempted by a doughnut.
A focus on its concrete properties – its sweet stickiness, for instance – tends to promote consumption. But a focus on its abstract properties, the properties it shares not only with other doughnuts but the broader set of things you find tempting, tends to promote self-control. (Post continues after gallery.) 
10 desserts so delicious you won't believe they're healthy
You might think of the challenge not as "eat this doughnut or not?" but "eat unhealthy food or not?".
Focusing on a donut's concrete properties – its sweet stickiness, for instance – tends to promote consumption.
This is an application of what's known as construal level theory to the problem of self-control. In general, construing things in more abstract terms tends to facilitate more rational thought and behaviour, possibly because it makes more salient the reasons why we want to exercise self-control in the first place.
It's the effects of a pattern of eating doughnuts – not of eating a single doughnut – that we want to avoid, and these patterns and their effects are abstract properties. In contrast, the low-level properties of a temptation make salient the ways in which it's immediately rewarding.