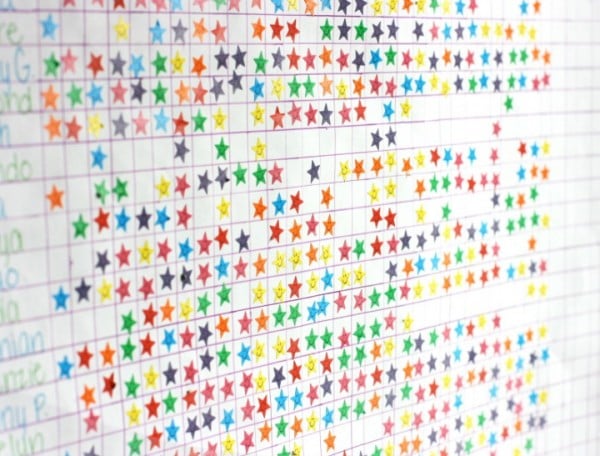 We've been doing a sticker chart with my six-year-old to get him to finish his homework. Each day when he completes his readers and his spelling sheets he gets a sticker. After five stickers he gets a packet of much coveted Pokémon cards.
He is a bit of a reluctant reader and by competing his tasks he is starting to find the process easier.
Its been working well.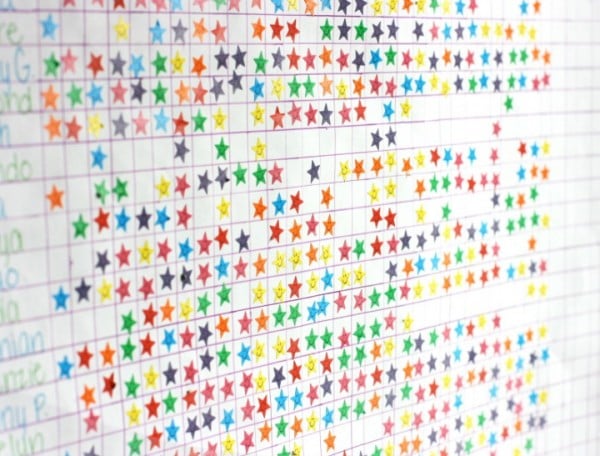 Well, it had been working well.
All was going along hummingly when yesterday we hit a "sticky" spot.
"Quick do your homework" I urged him. "If you get it done in 20 minus you get a sticker."
A scratch and sniff sticker.. cool huh?
He sat there and looked at me. "Um, no thanks" he said.
No?
"What do you mean no? You have to do your homework. You can't just say no thanks. Don't you want your Pokémon cards?"
He looked at me as serious as can be.
"Na, not really. I've got all the ones I want. I think I'll go outside and play soccer instead."
Stumped.
Back to square one. The sticker charts had worked for a while but what do you do when they just don't work anymore?