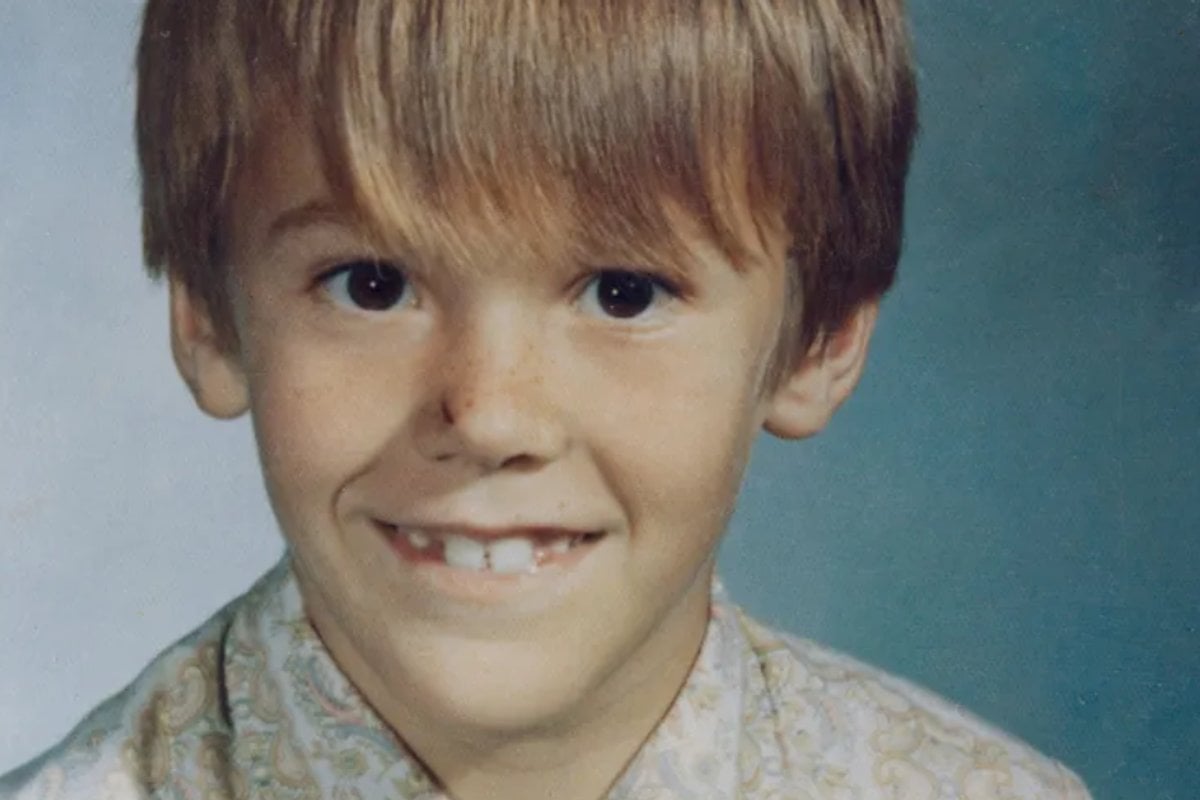 Content warning: This story deals with child sexual assault and abuse and could be triggering for some readers.
Before we begin, I should tell you that this story doesn't end happily. 
It should have. It could have. And maybe that's what makes it all the more tragic.
This is the story of a seven-year-old boy named Steven Stayner. On the afternoon of December 4, 1972, Steven was walking home from school in Merced, a city in California, when a man handing out religious pamphlets approached him.
The man's name was Ervin Murphy. Murphy had befriended serial paedophile Kenneth Parnell, and the two were in cahoots. 
That afternoon in December, Parnell was driving the car, while Murphy was soliciting for charity donations. Steven, thinking his mother might want to donate something, got into the car with the pair because they promised to drive him home and talk to his mum.
It would be seven years before Steven would see his family again.
Watch: The trailer for documentary Captive Audience: A Real American Horror Story, which tells the story of Steven Stayner. Post continues after video.
Parnell drove them to a remote cabin and told Steven he was now his legal guardian because his parents didn't want him anymore. He gave Steven the new name of Dennis, brainwashed him, and would go on to introduce him to people as his son.
He molested Steven on that first night and raped him days later. The torment and abuse continued throughout the seven years he, and his accomplice (Murphy) held Steven captive.
Sickeningly, as Steven entered his teen years, he became "too old" for Parnell. And so, the paedophile hatched a plan to kidnap another young child.
He asked his friend Barbara Mathias, a woman who had molested Steven as well, to kidnap a child for him. When Mathias failed, he made Steven do it. The 14-year-old also failed – on purpose.