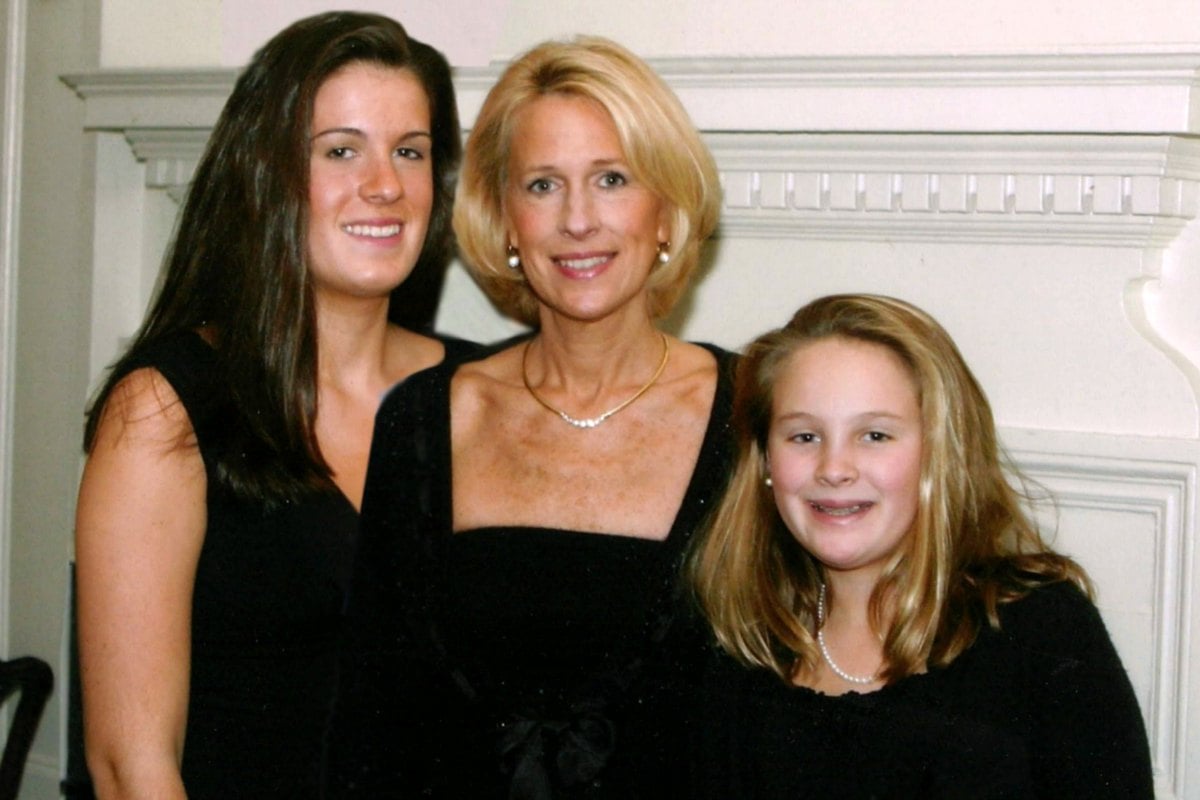 Warning: This post contains mentions of violence and sexual abuse and may be triggering for some readers.
Dr William Petit was barely recognisable – barely alive – when he arrived at his neighbour's house on the morning of July 23, 2007.
The only thing he was thinking about were his wife and two daughters, who he believed he could save from a brutal home invasion they had all endured for hours – if he could just get help.
Help would arrive in a matter of minutes too late; and Dr Petit would never forgive himself.
Jennifer and Michaela's trip to the store the previous day was not a regular grocery run; the mother and daughter were shopping for the 11-year-old's pre-birthday dinner.
Excited about the evening ahead, they did not notice Joshua Komisarjevsky following them home in his car. Being a happy family, living a comfortable life in Cheshire, Connecticut, there was no reason for them to feel unsafe.
Jennifer Hawke-Petit, 48, was a nurse and co-director of the health centre at Cheshire Academy, a private boarding school. She met her husband, William Petit, in 1985 when he was studying to become an endocrinologist at the University of Pittsburgh. They had been married for 22 years.
Their eldest daughter, Hayley, 17, had just graduated from Miss Porter's School, and was planning to attend Dartmouth College. Michaela, 11, in junior high school, was looking forward to her 12th birthday that week.
Jennifer had been diagnosed with multiple sclerosis and the family, especially Hayley, had been actively fundraising for the disease.
But to Komisarjevsky, 26, the Petit family were simply a target. So far, he'd led a troubled life, and that Sunday, he was looking for more trouble. Noting the mother and daughter, and the affluent house, he texted his friend Steven Hayes, 46, whom he'd met at a half-way house years earlier after both received petty crimes convictions, and the pair planned to invade the home in the cover of darkness, later that night.
The friends exchanged more texts before they met.
"I'm chomping at the bit to get started," Hayes wrote. "I need a margarita soon."
"I'm putting the kid to bed," Komisarjevsky texted back. "Hold your horses."
Hayes replied, "Dude, the horses want to get loose. Lol."
When the friends finally arrived at the Petit home in the early hours of Monday morning, they found something they hadn't expected; Dr Petit had fallen asleep on a couch on the front porch.