Over this Easter weekend, at BBQs and around dinner tables, a whole generation of kids will be listening to us talk about the ball tampering scandal that's engulfed not just the Australian cricket team but seemingly the entire country.
This is a story that crosses generations and goes far beyond just cricket fans. Everyone has an opinion. People are highly and unexpectedly emotional and it seems nobody wants to talk about anything else.
All the while, little ears are listening and they're learning about life.
You know how when a toddler falls over, they will look to the nearest adult and search their face to see how they should react? As that adult, you have immense power in that moment. If you quickly arrange your face into a bright smile and exclaim, "Hahaha! Wasn't that funny!" the child will mirror your reaction, quickly break into laughter and move on. However, if your face instinctively contorts with concern and you rush to their side, they will burst into tears. Monkey see.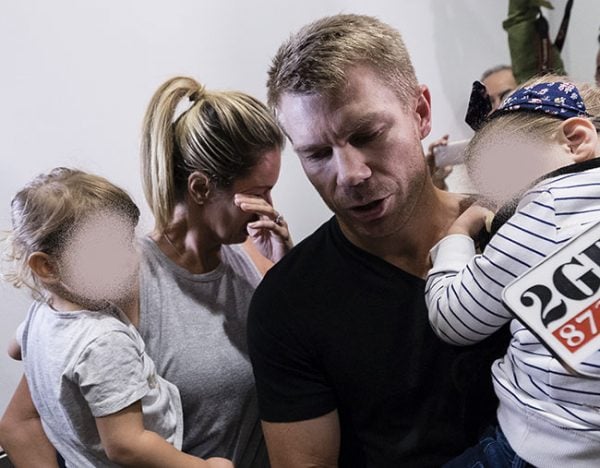 A generation of children is watching us now, watching how we react to these three men who have admitted to cheating at Australia's most cherished sport.
When the story first broke, they watched us reel back in shock which turned to horror which became anger which turned to indignation. They watched Steve Smith and Cameron Bancroft, men who many of them admired and adored, give a press conference, blinking, stunned, haltingly admitting what they'd done. And then shortly afterwards, admitting that they'd not been entirely truthful even then.