Last night on The Project, the panel was interrogating the overreaction to comments made by footy commentator Steve Gould about female fans.
But honestly, we were having a little trouble concentrating, because the program's go-to break-it-down-for-us guy, Steve Price, was wearing this…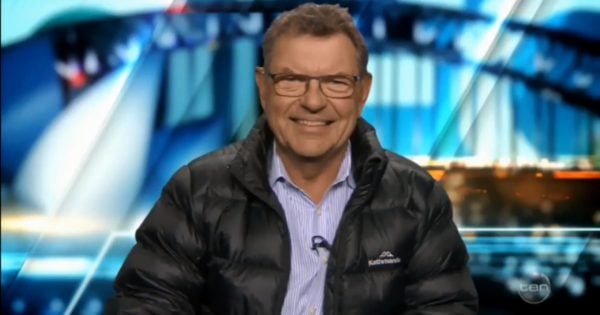 Yes, that's a puffy Kathmandu jacket.
And no, we're not sure why.
Nor was host Waleed Aly.
"I like that you've come prepared for this interview, Steve," he said. "But there won't be any hiking involved."