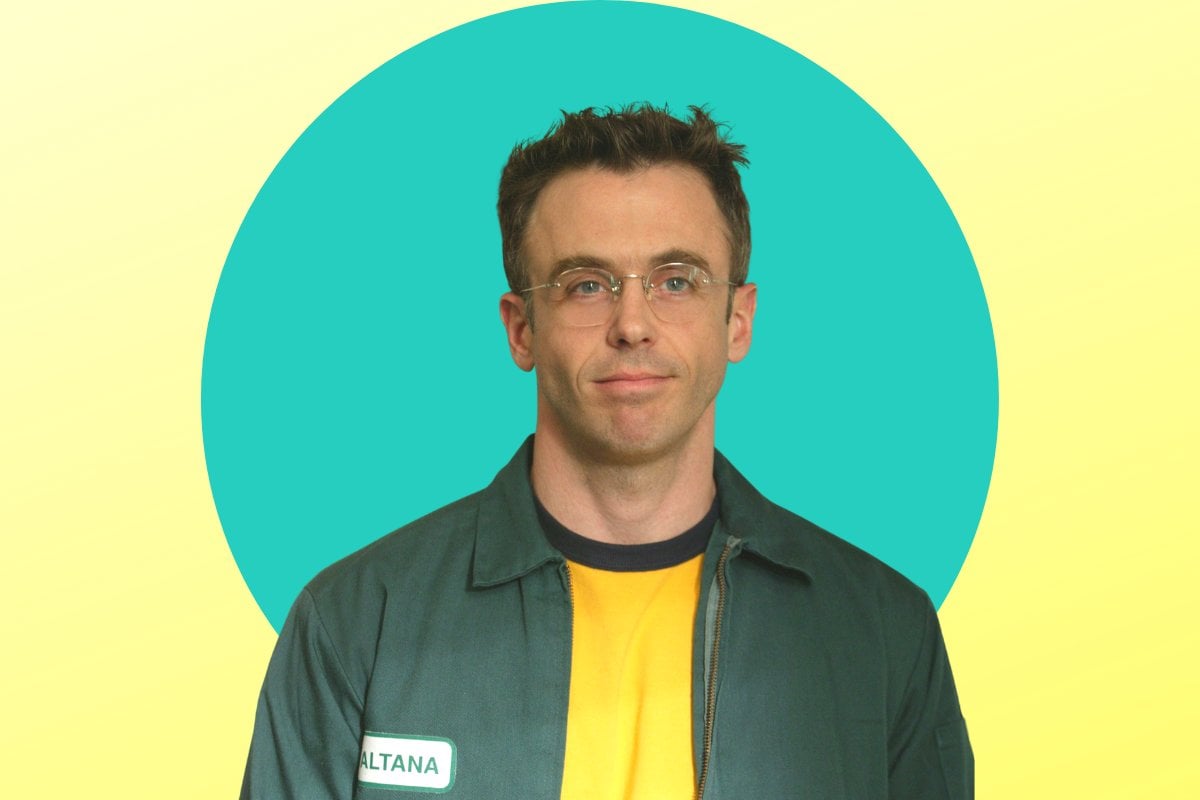 In 1999, we met a man in a bar. 
He wore glasses and had a cheeky little smile. His voice was unlike anything we'd ever heard before, it was both gravelly and high pitched, and sounded like it was always delivering a punchline. 
He was standing behind the bar in a crowded Manhattan establishment when we first laid eyes on him. Miranda Hobbes, our poster girl for climbing the corporate ladder, ordered a drink from him without even glancing up from her Blackberry to acknowledge his existence. And he called her out on it.
Watch the trailer for And Just Like That. Post continues below. 
"Steve," he said. 
"Can I have drink... Steve." 
This man was Steve Brady, and later that night Miranda Hobbes would take him home. 
The next morning, Miranda had already written Steve off as a one-night thing, after all she was a successful skirt suit wearing lawyer and he was a plaid shirt wearing bar tender. 
Steve, on the other hand, just wanted to get to know Miranda a little better. 
He liked her and he was curious about what was underneath her blunt, take-no-bullsh*t exterior. 
Eventually he won Miranda over. This resulted in years of on again/off again dating, an unexpected pregnancy, an even more unexpected wedding, separation, grief, infidelity, and a love story for the ages. 
While the Bigs, and the Smith Jerrods, and the Jack Bergers would come and go over the six season series and two questionable movies, Steve was always a constant. 
The perennial nice guy who just wanted to love Miranda and occasionally call her out on her bullsh*t.
Steve, more than any other love interest on the show, reflected the kind of guy most of the fans of the show would end up with. He was down-to-earth and fun. He put his family first and loved having a drink and watching the game with his mates. What you saw was what you got with Steve, he didn't play games. 
Over the decades, as the Sex and the City audience grew older and fell in love with their own Steves, the appreciation of the character only grew deeper. 
Most realised they'd rather have a Steve waiting for them at home, than to be walking home by themselves hoping that a Mr Big might pull up in a black town car to sweep them off their feet whenever he feels like it.