Stephen Hawking – the man who was simultaneously the world's most famous scientist and sufferer of Motor Neurone Disease (MND) – died peacefully at his home in the early hours of Wednesday morning.
The journey of the theoretical physicist feels more familiar than those of most in the public eye; the story of his life was the focus of 2014 biopic The Theory of Everything, a film that didn't only achieve considerable commercial success (it grossed US$123.7 million at the box office), but one that saw Eddie Redmayne take home the Academy Award for Best Actor.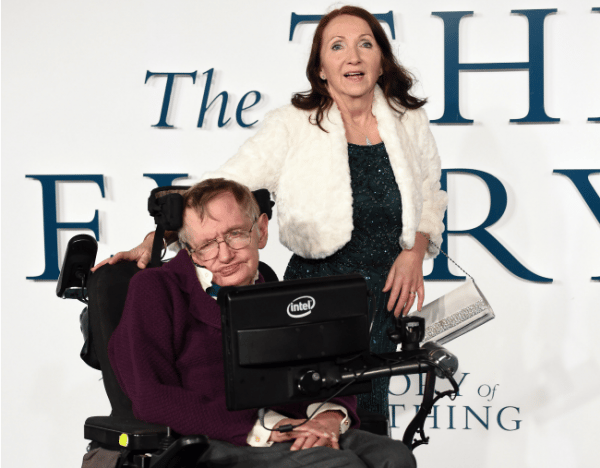 For that reason, the private life of Professor Hawking doesn't feel so foreign. Even from a distance, we know the shapes of its grand pivots and twists.
We know that while science will always be the biggest love of the late 76-year-old's life, there was another love story that coloured his time on earth. That is, his first marriage to now ex-wife Jane, the woman who was his fiercest love despite the events that could have easily put a chasm between them.
Stephen Hawking's wife
Hawking and Jane Wilde - a friend of his sister, who he met at a college party in 1962 - began dating before infamy and illness, when he was just a graduate student at Cambridge University. Their relationship blossomed in the fleeting moments before the Oxford-born academic learned of his MND diagnosis, and was fast-tracked when Hawking and Wilde learned their time together may have been brief.
The pair became engaged in October 1964, and were married in July 1965. They shared an intense, passionate romance.