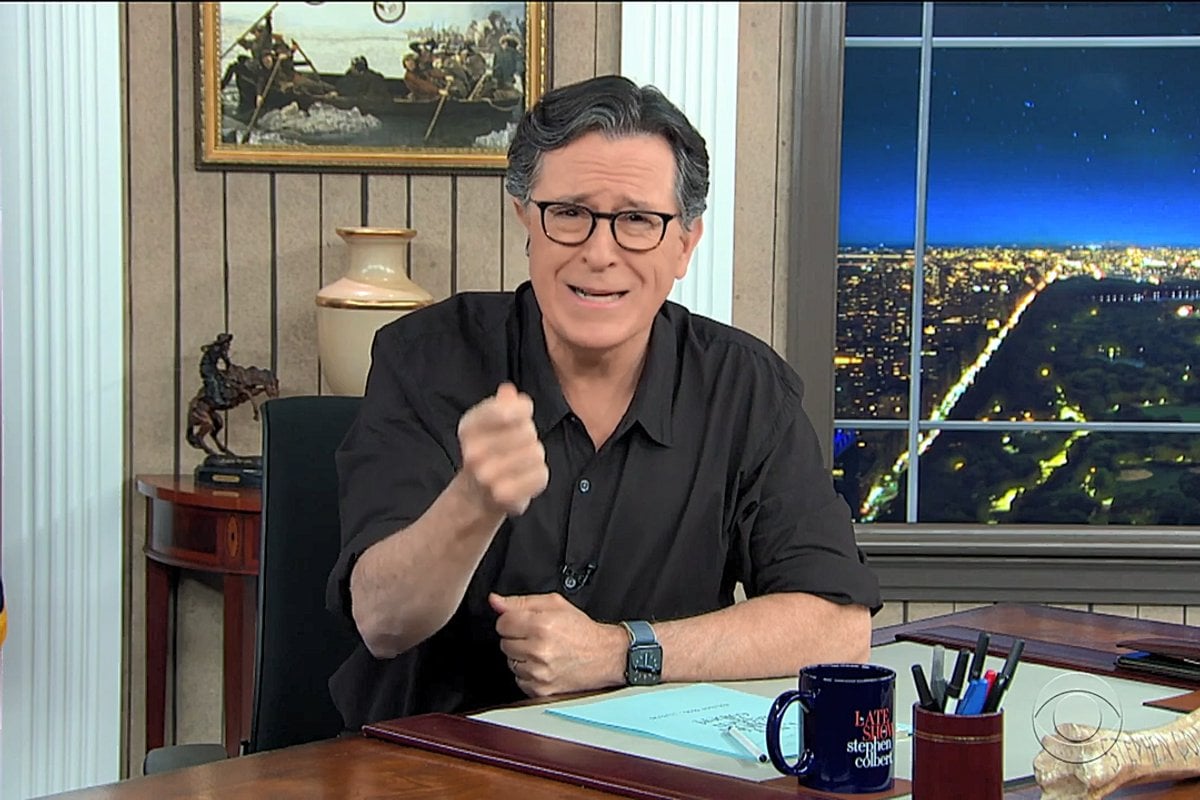 There were fewer jokes and wry smirks on last night's episode of The Late Show.
Host Stephen Colbert fronted the cameras in a sombre mood, dressed all in black — "for a funeral". Because, he said, President Donald Trump had tried to "poison American democracy".
In an emotional opening monologue (which has since been viewed more than 4.6 million times on YouTube), the veteran American television presenter expressed his dismay at Trump, who just hours earlier had given a rambling press conference in which he made entirely unproven allegations of voter fraud in the unfolding election.
Watch a clip from Donald Trump's press conference below. Post continues after video.
With mail-in votes still being counted in crucial states and his opponent Joe Biden creeping ahead, President Trump accused the Democrats of trying to "rig" and "steal" the election and warned that "a lot of litigation" is planned to stop them.
Several major networks in the United States cut their broadcast of the press conference early, and even a commentator on conservative network Fox reminded viewers that there is no evidence whatsoever to support President Trump's claims.
"If you count the legal votes I easily win, if you count the illegal votes they can try to steal the election from us"

Donald Trump claims, without evidence, that current election projections are based on fraudulent votes

There is no evidence of thishttps://t.co/fVQ13KG8wT pic.twitter.com/xklJ7VGN6n

— BBC News (World) (@BBCWorld) November 5, 2020