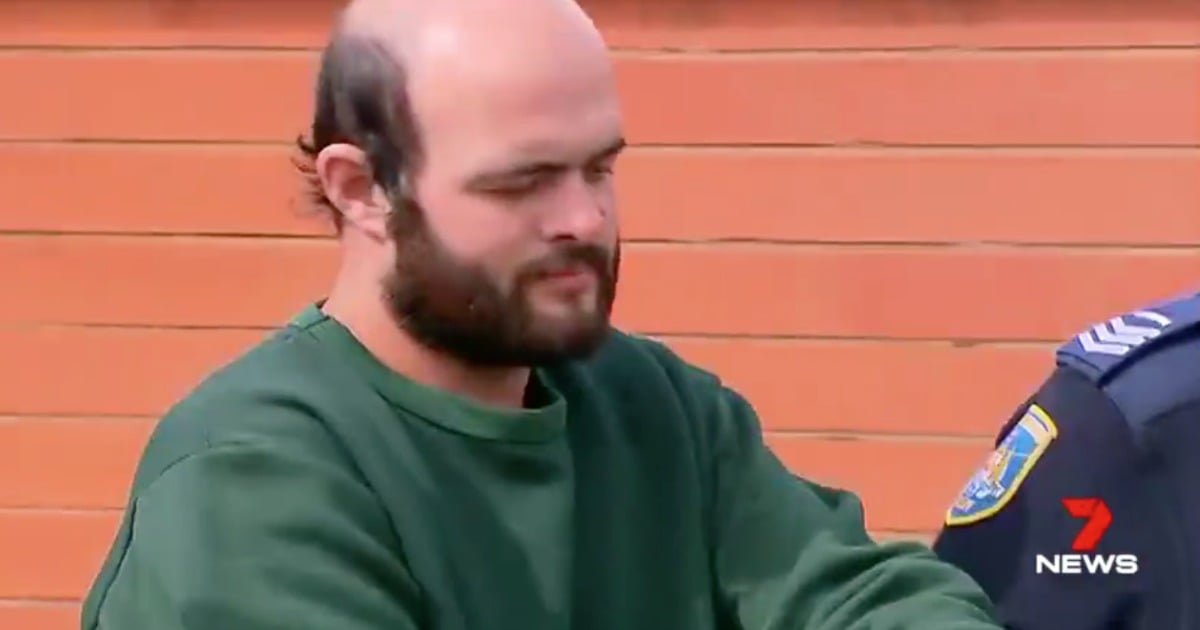 The school cleaner who raped and murdered Stephanie Scott prepared a 'rape kit' before he dragged her into a school store room and stabbed her to death.
Chilling details have emerged from court where  Vincent Stanford's twin brother Marcus Stanford has faced a sentence hearing for being an accessory after the murder on Easter Sunday last year.
Marcus Stanford faces up to 25 years in jail for helping cover up the horrific murder of Stephanie Scott.
In court never before heard details of the murder and rape of Ms Scott, from the NSW town of Leeton, were detailed.
The court heard that Vincent Stanford, 25, who admitted murdering and raping the 26-year-old teacher less than a week before she was due to marry Aaron Leeson-Woolley, saw Ms Scott at work on Easter Sunday.
Stephanie Scott was at Leeton High School preparing lessons. Via Facebook.
Scott was there preparing lessons for her fill in teacher ahead of her wedding and honeymoon the following week.
Vincent Stanford, a cleaner at the school, was surprised to see her there. In disturbing detail the court heard how upon seeing the teacher he left the high school,  returned to his home and collected a pre-prepared 'rape kit' he had put together.
Stanford had been planning to attack a 12-year-old student who he had become fixated on. The girl lived nearby and would regularly visit after hours.
But instead he saw an opportunity with Stephanie Scott.
A statement of facts tendered to the court read:
"As she walked along the corridor after exiting the administration building Stephanie encountered Vincent Stanford who had been waiting for her, she said to him, 'I'm going home now, have a Happy Easter'."
Ms Scott went to unlock a steel gate to leave but Vincent Stanford grabbed her from behind. He held her around the waist, covered her mouth and dragged her into a storeroom.
"Stephanie Scott was struggling and trying to yell as Vincent Stanford was dragging her towards the store room," the facts read.
The cleaner then pulled Ms Scott into the storeroom, locked the door and raped her.
News Limited reports that Vincent told police after the rape he "struck her in the carotid artery" with a knife with a 35cm to 40cm blade.
When asked why Vincent Stanford's answer: "To make sure she was dead".
Tributes to the popular teacher outside her school. Via Twitter.
The court heard that Stanford loaded Ms Scott's body into her red Mazda car and returned to the storeroom to wash away any evidence.
He then drove her car to his home, where he lived with his mother Anneke Noort and brother Luke, parking the red Mazda behind the shed.
Stanford dumped Scott's car. Via Nine News.
Early the next morning, he drove the car to Cocoparra National Park, about 70km from the school, placed tree branches over her naked body, poured petrol onto them and set her alight – at the same time as her frantic fiancé Aaron Leeson-Woolley spoke with police about her disappearance.
In court yesterday it was revealed that the Stanford twins exchanged numerous SMS messages and Vincent Stanford sent his brother Marcus an envelope, containing Stephanie's rings that Marcus sold for $700.