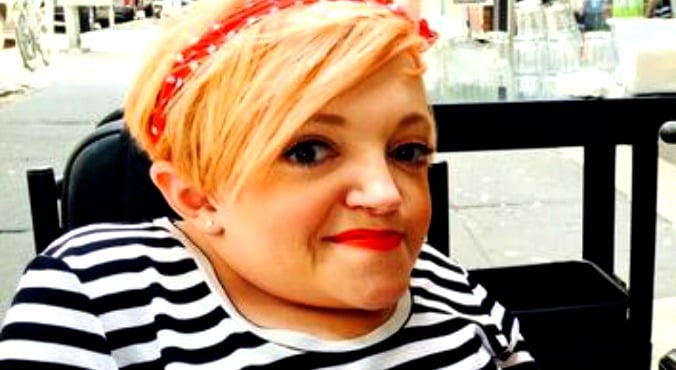 Image: Stella Young (via Twitter)
UPDATE 9.12: We're so saddened by the news of Stella Young's death. We're leaving this post as a tribute to an articulate, hilarious, compassionate woman who had impeccable style (and incredible hair).
Writer, comedian and activist Stella Young is no stranger to crazy coloured hair, but her latest dye job may be her most impressive to date. She went from a faded pinky-blonde to a rainbow-mermaid-streaks.
Stella Young's hair transformation