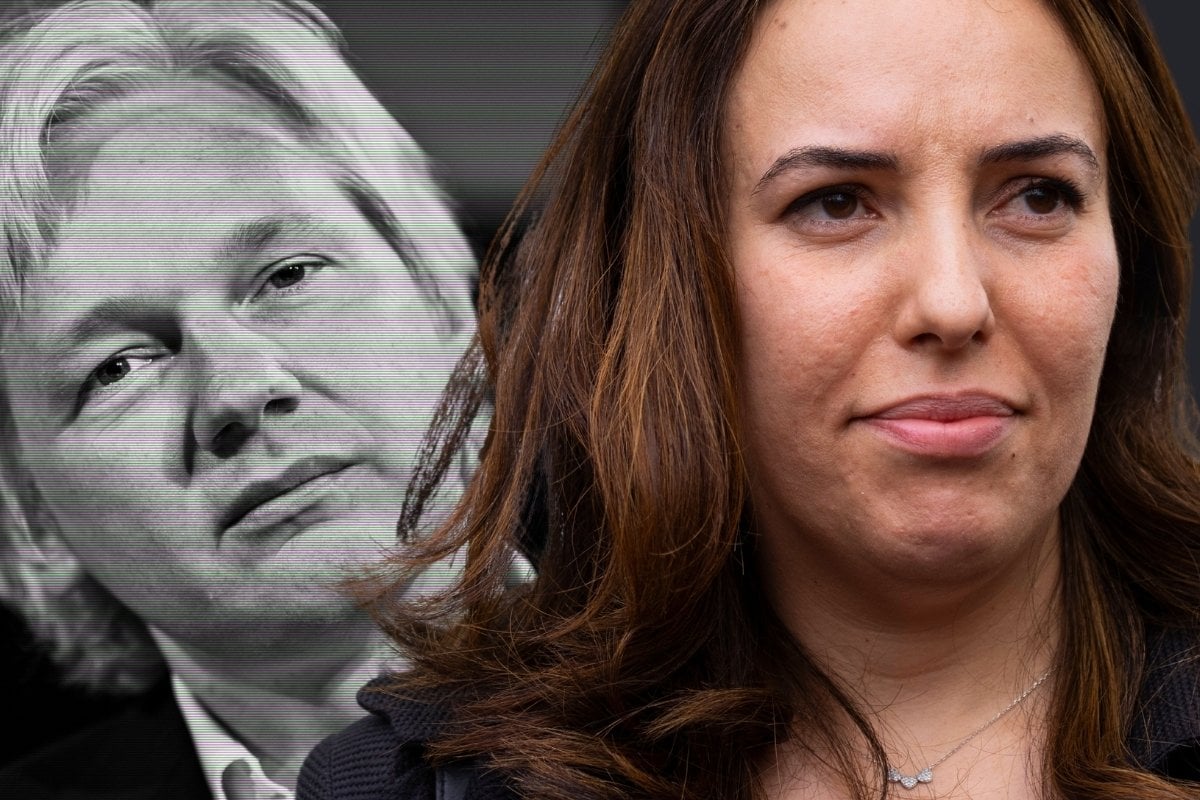 Stella Moris comes across as a reserved person. Quiet. Private. Considered. The kind who comfortably uses silences to organise her thoughts. The kind who, in her words, doesn't like being in the foreground.
"It's not my natural place," she told Mamamia. "It's not something I gravitate towards."
Yet in the past 20 months, the lawyer has become a highly public advocate for perhaps the most famous prisoner on the planet, WikiLeaks founder Julian Assange. 
Just last week, she fronted a crowd gathered outside London's Royal Courts of Justice, where the US Government is persisting with its efforts to have him extradited to their shores. There, Assange would face espionage charges relating to his involvement in obtaining and publishing secret American military and diplomatic documents via WikiLeaks in 2010. If convicted, he would face up to 175 years behind bars.
"Julian should never be extradited because he was doing his job as a journalist. He has been criminalised as a journalist and the US...is abusing the extradition agreement with this country in order to have this hearing today," Moris said.
"This has to come to an end. Julian has to be freed."
Moris' investment in Assange's situation, and her willingness to step into the international spotlight, is a tangle of the ideological, professional, and deeply personal.
As well as being a former member of the Australian's legal team and an admirer of his renegade brand of journalism, Stella Moris is also Julian Assange's fiancée and the mother of his two youngest children. 
"Julian should never be extradited, because he was doing his job as a journalist(...). This has to come to an end." says @StellaMoris1, partner of Julian Assange, speaking this morning outside the court. pic.twitter.com/9XXhiWNcVb

— RSF (@RSF_inter) October 27, 2021