For the third year running, fashion designer Stella McCartney is telling the stories of women who have been diagnosed with breast cancer as part of Breast Cancer Awareness month.
The campaign, called #NoLessAWoman, features images by photographer David Jay, a fashion photographer who began taking images of women at different stages of breast cancer when a close friend was diagnosed in 2005 at just 29 years old.
David's SCAR Project (an acronym for Surviving Cancer Absolute Reality) now features the portraits of 100 women and this year, mother of two Shannon is sharing her story for the first time.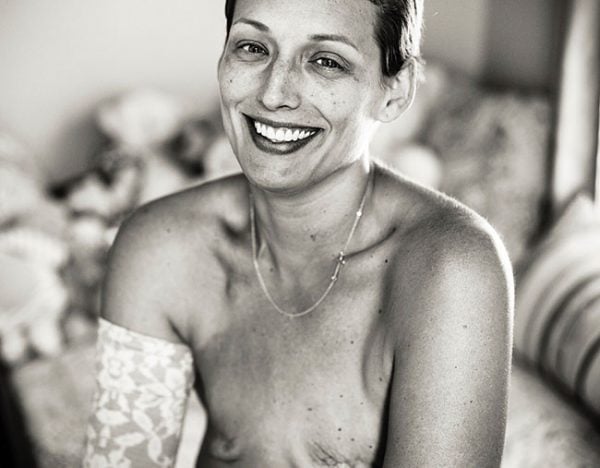 Writing on the designer's website, Shannon said that on October 27, 2016, she was first forced to confront a reality in which she had cancer.
"I had started a new job around 6 weeks before, was still breastfeeding my (then) 8-month-old daughter, caring for my 2.5-year old and just feeling on cloud nine," she wrote.
"Everything was clicking into place in my personal life. Sure, there were the day to day struggles and life, but I was happy."
LISTEN: Jane McGrath's best friend Tracy Bevan explains how the McGrath Foundation began and the work it does.