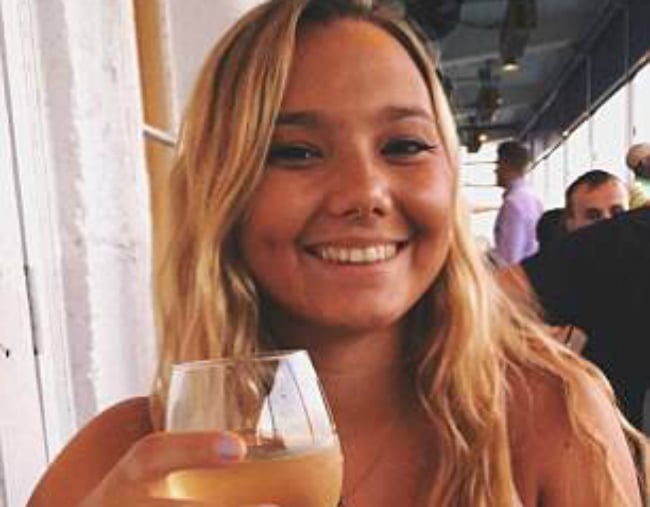 Less than a week ago Stefanie Schaffer was holidaying with her family in the Bahamas when a boat explosion changed her life forever.
The 22-year-old, a dancer, had been celebrating her recent graduation from university with her mum Stacey, stepdad Paul Bender and younger sister Brooke Schaffer.
On Saturday, the US family hopped aboard a boat run by tour company 4C's Adventures with several other tourists to explore the Carribean island of Exuma.
Then, about 9am – in an event that is under investigation by authorities and yet to be explained – the boat exploded into flames.
Stefanie and family were all injured in the blast. But while Paul and Brooke suffered only cuts and bruises, and Stacey faced broken bones and internal injuries, Stefanie was left in a life-threatening condition with horrific injuries to both her legs. Tragically, another woman, 39-year-old Maleka Jackson, was killed in the blast.
Stefanie was placed in an induced coma in a Bahamas hospital.
A relative has told the Daily Mail that Stefanie does not know that both her legs have been amputated.
"The scary thing is Stefanie doesn't know that she's lost her legs, and that's what really upsets me," the relative said.
"She's going to wake up from this coma and realise 'I don't have any legs'. It's breaking my heart."
Others on the boat, including crew members, were flown to the US for treatment, but Stefanie is still too critical to be moved.
The family have set up a GoFundMe page to raise money to cover the travel expenses of Stefanie's father George and brother George Jr, who are travelling to be with her. The money - so far almost $90,000 - will also go towards helping the family cope with the "lifelong struggle" that will come from Stefanie's injuries.
Maleka Jackson, killed in the accident, was a mother-of-one. The Daily Mail reports she was on an anniversary trip with her husband Tiran, who was injured.
4C's Adventures are yet to make a public comment on the incident.