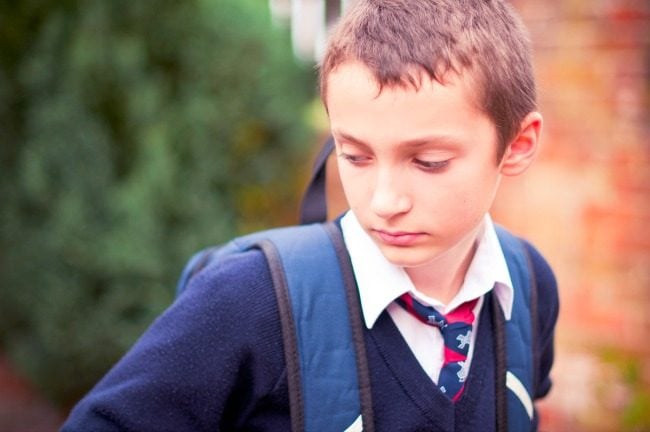 Too many children, even in a lucky country like Australia, are sent to school without breakfast or food to eat during the day. But this story is not about one of those kids.
This is a story of a mum who's worried about her child's weight, so is denying him food he will actually eat at school. With the consequence that the child is taking food from other kids.
I first learnt about this happening when my son, who's in year six, came home a couple of weeks ago and said, "Alex keeps taking my food at school."
Alex is one of his classmates, a nice kid, whose mother I was friendly with. I asked my son to explain exactly how this had occurred.
"When we all sit down to eat, he doesn't have a lunch box, and just goes around in the circle looking in people's lunch boxes. And he just takes what he wants."
I asked all the usual questions:
Have you told him to stop? Yes, he just does it anyway. Have you told a teacher? Yes, but then Alex gets really angry at you later. Is he doing it just to you? No, to everyone.
Alex is a tall, muscly kid. He's strong, and even though he's got a kind heart like most kids, he knows how to exert his physical presence to get what he wants. I've seen him do it when he's spent time with us. He's known as a bit of a leader in the class – the kind of child that other kids don't feel comfortable saying no to.
But this isn't simply about Alex being a bully; there's something going on in Alex's family.
It's not that they can't afford to eat. It's not that his parents are too busy to pack him lunch.
I know what's really happening, because his mother indicated it to me a couple of months ago, although I didn't realise it at the time.
We were at the school gate, and she told me, "I'm having a really big problem with Alex."
"He lied to me about something. We were doing the groceries the other day and he went off to get me some milk, and I couldn't find him. Then I saw him in the candy aisle, eating a Mars Bar. I was so angry, I told him that was enough calories for the day."
Let me repeat: I told him that was enough calories for the day.