You only need two things to save a life – a basic knowledge of CPR and a knack for singing the Bee Gees hit Stayin' Alive. 
At first it might seem slightly inappropriate to sing Stayin' Alive while quite literally trying to help a human stay alive, but there's quite a compelling reason for it.
CPR has experienced a little makeover over the past couple of years, with organisations hoping to make it easier for first responders to step in and help someone in an emergency situation.
The American Heart Association is now promoting a hands-only version of CPR that drops the difficult mouth-to-mouth maneuver they had long been teaching.
Now all you have to do us press down hard and fast in the center of the chest until the ambulance or someone with an automatic defibrillator arrives to take over.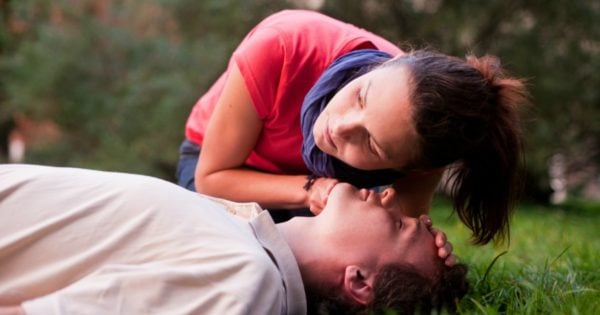 And that's where the feel good disco hit Stayin' Alive comes in.
The beat of the song, which featured on the soundtrack Saturday Night Fever, just about matches the optimum CPR rhythm of 100 chest compressions per minutes.
And in Australia, state-based emergency services are also encouraging the unique take on CPR.
In 2016, the Victorian chapter of St John's Ambulance traveled around the state teaching ordinary people how to give CPR to the beat of Stayin' Alive.
Dr Ginni shares the biggest misconceptions women have about their bodies.

Other famous songs that they used include Sweet Home Alabama by Lynyrd Skynyrd, Queen's Another One Bites the Dust and The Beatles' Ob-La-Di, Ob-La-Da.