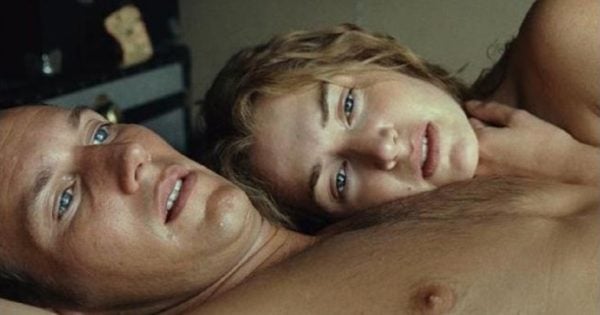 I always thought I was the kind of person who'd leave if my partner ever cheated on me. I thought I'd pack my bags, jump in the car, drive off and never look back.
But I loved him. That's why it hurt so much. I was in love and I really and truly believed he loved me too. So why did he cheat on me? Why did he hurt me so badly when we felt so lucky to have even found each other?
And was I willing to walk away from the best relationship I'd ever been in just because of one, meaningless affair?
Yes I yelled, screamed, sobbed and threw things but I still didn't leave my partner after he confessed to an affair, partly because I loved him and partly because I didn't want to leave until I fully understood why it had happened.
Affairs affect one of every 2.7 couples, according to counselor Janis Abrahms Spring, author of After the Affair, with approximately 10 percent of those lasting less than a month, 50 percent lasting more than a month but less than a year and 40 percent lasting two years or more. A lesser known fact is that the person having an affair rarely ends up with the person they were cheating with.
So why the hell do so many people cheat?
Mamamia Confessions: Relationship deal-breakers. Article continues after this video.
Dan Auerbach, Director and Relationship Counsellor at Associated Relationship & Marriage Counsellors Sydney says affairs usually happen when someones needs aren't being met in their relationship.
"The method of counselling that I work from is an emotionally focused therapy for couples and it really helps people to learn about their attachment needs and how to represent them safely and how to reach and respond. And it's a universal human need. If we don't have it with person A we're gonna have to find it with person B because it's not going away."
Auerbach also believes having an affair isn't a real solution for people trying to get their needs met.
"So there's a need to partner up, and if we partner with many different people it's sort of a consumerist supermarket orientation to try and get attachment needs met."
Straight away after Auerbach said this I started trying to examine my past experience, trying to figure out what need my partner wasn't having met by me and what I could have done to prevent the affair that he had, but I was quickly corrected. It's not about blame. It wasn't anything that I did or didn't do. How could it be when I didn't know what I wasn't doing? And how could my partner verbalise a need he wasn't properly aware of?