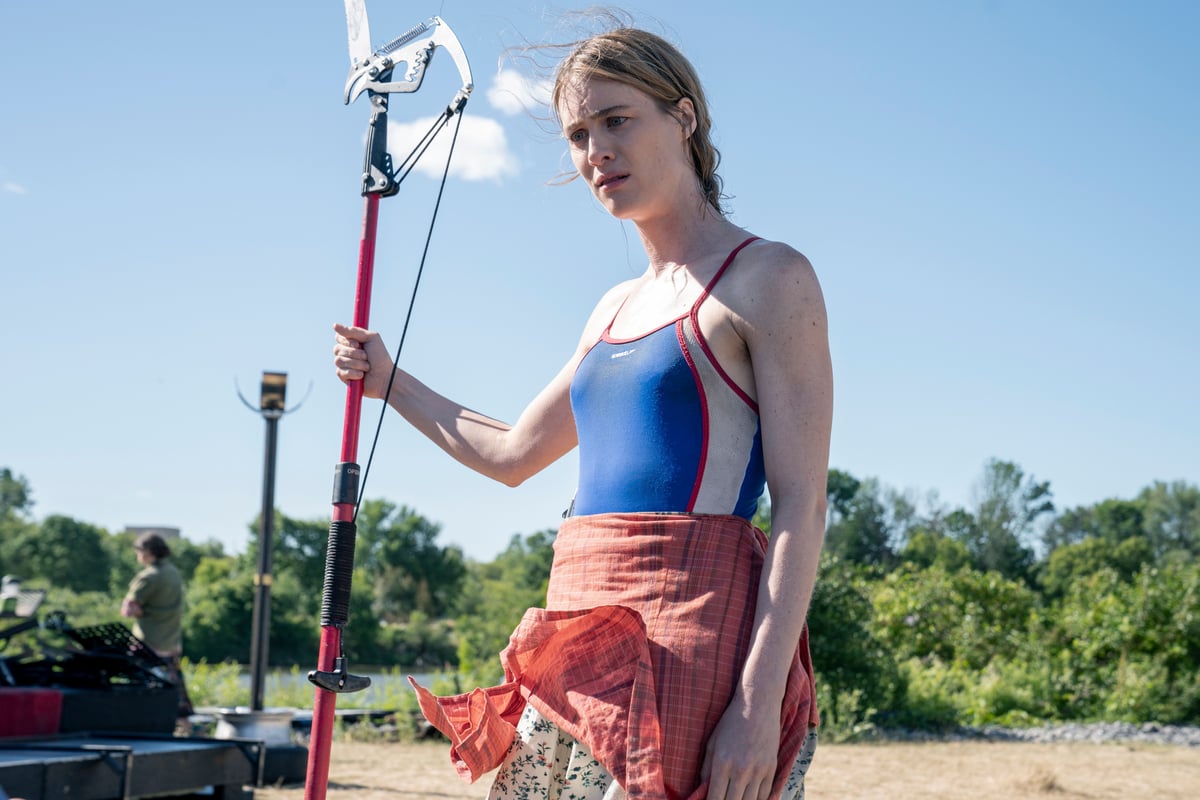 Post-apocalyptic TV shows tend to paint a pretty bleak picture of the world that's left behind, leaving us feeling more sympathy for the survivors than the people who perished in the first wave.
Station Eleven, a new series dropping weekly on Stan and based on the 2014 novel of the same name by Emily St. John Mandel, takes a slightly different approach. 
Yes, the new world depicted in the series is a dangerous place, mostly because of deranged cults and terrifying humans who thrive in the downfall of society, but it's also a celebration of the new families people create and the idea that the arts will get us through some pretty dark days. 
The majority of the story takes place more than 20 years after a deadly flu pandemic resulted in the collapse of civilization (yes, I know that sounds triggering right now, but stay with me).
The series kicks off in Chicago at a production of King Lear, where the show's leading man Arthur Leander (Gael Garcia Bernal) has a heart attack during the performance. 
Only one member of the audience rushes to help him, a man named Jeevan (Himesh Patel) who has no real medical expertise. 
Take a look at the trailer for Station 11 on Stan. 
The theatre of course erupts in chaos and Jeevan ends up protecting one of the young actresses, called Kirsten (Matilda Lawler). 
What starts out as a temporary situation becomes full-on guardianship when a fast-spreading, 99.99 percent lethal virus rips through Chicago and the world, leaving very few survivors behind. 
Many years later a now adult Kirsten (now played by Mackenzie Davis) is part of a roaming band of musicians and actors called the Travelling Symphony, led by the Conductor (Lori Petty).
They spend their days moving between different communities of survivors performing the works of Shakespeare, in order to keep his words and works alive in this new world. 
They live by the idea that in this new world it's not enough just to survive; they instead need to maintain their humanity and creativity, even in the face of losing everything they know. 
However, things take a turn for the worse when members of the symphony start to go missing, with all signs pointing towards a place called the Museum of Civilization.