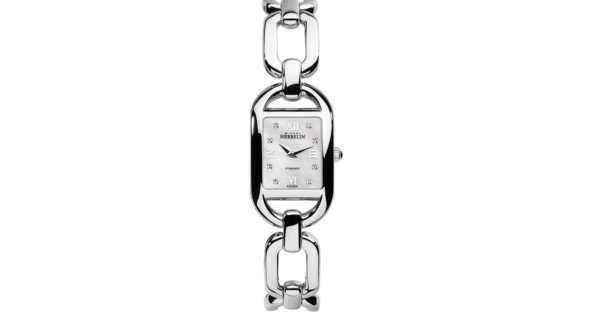 As I've moved into my late 20s, I've noticed one big change in my personal style.
Instead of purchasing items that make me blend in, I'm looking to add items to my wardrobe that do the exact opposite: that help me to stand out from the crowd. Those one-off pieces that put a great big grin on your face and give you that little extra confidence boost as soon as you throw them on.
They instantly dress up any outfit and never go out of style. Those fashion items that give you a feeling of je ne sais quoi. There aren't really words for it and you can't exactly pinpoint what it is about them you've fallen in love with but the feeling you get once they are on in undeniable.
They're the pieces I find myself looking for.
Here are my top picks:
The Michel Herbelin brand originated from France, with their pieces being renowned for technical prowess, high quality and precision. I'm particularly eyeing the Kyudo 17471/B89 as it combines classic elements with a contemporary design.
It is a piece that is both en vogue and unique, featuring a mother of pearl dial, sapphire glass and silver detailing with a stainless steel bracelet. The Kyudo 17471/B89 is water resistant up to 50 metres and also has an analogue function.
The watch is a classic quality fashion timepiece that will never go out of style but also features French design flair that will perfectly accompany any outfit.