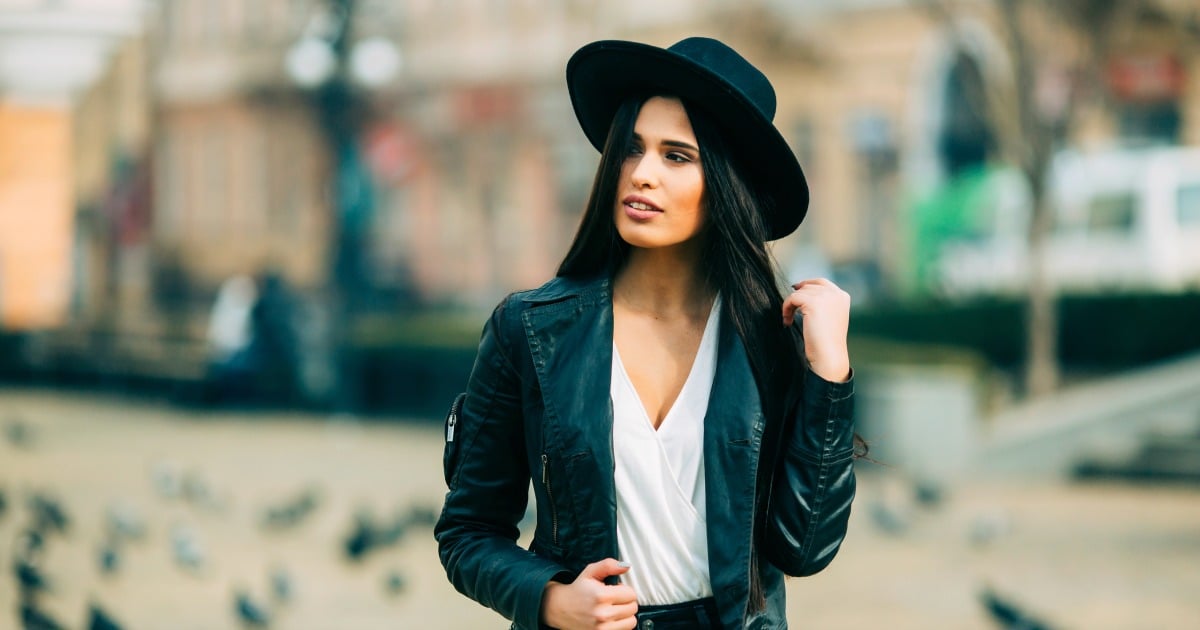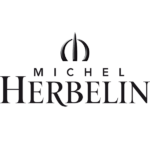 As I've moved into my late 20s, I've noticed one big change in my personal style.
Instead of purchasing items that make me blend in, I'm looking to add items to my wardrobe that do the exact opposite: that help me to stand out from the crowd. Those one-off pieces that put a great big grin on your face and give you that little extra confidence boost as soon as you throw them on.
They instantly dress up any outfit and never go out of style. Those fashion items that give you a feeling of je ne sais quoi. There aren't really words for it and you can't exactly pinpoint what it is about them you've fallen in love with but the feeling you get once they are on in undeniable.
They're the pieces I find myself looking for.
Here are my top picks:
The Michel Herbelin brand originated from France, with their pieces being renowned for technical prowess, high quality and precision. I'm particularly eyeing the Kyudo 17471/B89 as it combines classic elements with a contemporary design.
It is a piece that is both en vogue and unique, featuring a mother of pearl dial, sapphire glass and silver detailing with a stainless steel bracelet. The Kyudo 17471/B89 is water resistant up to 50 metres and also has an analogue function.
The watch is a classic quality fashion timepiece that will never go out of style but also features French design flair that will perfectly accompany any outfit.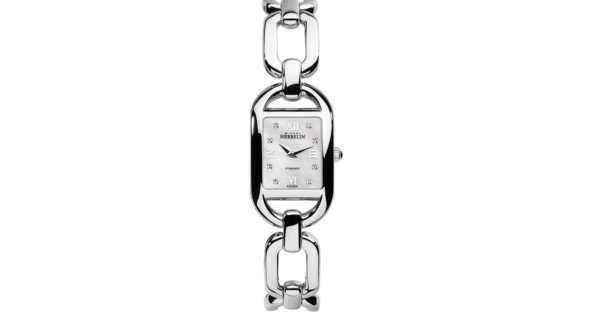 En vogue and unique. Image: Michel Herbelin.
There's no denying that a fantastic leather jacket it always a must have staple in your wardrobe. The Pelle Moto Jacket by Rebecca Vallance is an investment piece that will see you through season to season.
It can be thrown over almost anything to add a bit of edge and is of superior quality. My favourite aspect of this jacket is its colour Forest. It's a unique yet subtle green shade that remains sophisticated but still gives you that biker look.
It is fully lined with zip details and features triple pockets.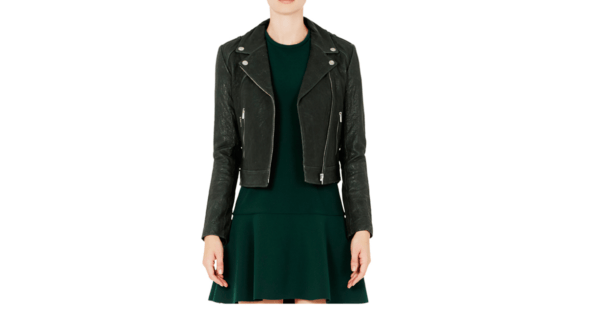 "A unique yet subtle green shade." Image: Rebecca Vallance.
If you're after a piece of clothing that will help you to stand out, there's no going past the designs of Camilla Franks. I love the colour and pattern combination of her Alice in Essaouira Sheer Overlay Dress. The print is whimsical and features crystal detailing on the chest area.
The piece is also very versatile as it can be taken from long to short, as is the classic Camilla style. It can be dressed up for an evening event or dressed down with everyday accessories.
While it is a statement outfit that is sure to have eyeballs on you, it is made of luscious and unique fabric that will never go out of style and become a go-to in your wardrobe for its ease and flair.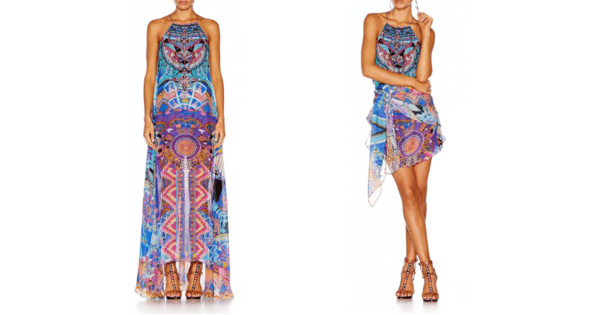 Versatile and stylish. Image: Camilla.
When it comes to unique, one-off items, there's nothing better than going customised, which is why I've been looking to add the Dior So Real Customised Sunglasses to my collection. The design itself in classic with their deconstructed pantos shape but you can customise everything from the lenses, right down to the metal and nose pads.
This means you'll probably never find another person with the exact same design as you and are the perfect accessory for a sunny day. I'm particularly loving the light pink semi mirrored design with classic black metal and pink nose pads.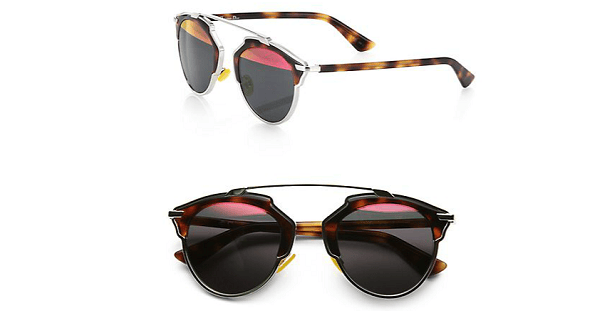 There's nothing we love more than a customisable pair of sunnies. Image: Dior.
As spring is approaching and we can finally ditch the boots, I've been looking at investing in a killer new pair of heels. And I've admired the Christian Louboutin Samotresse 100mm heels more times than I'd care to admit.
The design is inspired by the ancient Greek sculpture "Samotresse" and are the perfect heel to add a bit of sass to any outfit. They're a modern take on the winged sandal and the light gold nappa laminata colour gives both shine and a unique edge.
They of course also feature the traditional yet sexy red sole that indicates a Christian Louboutin design.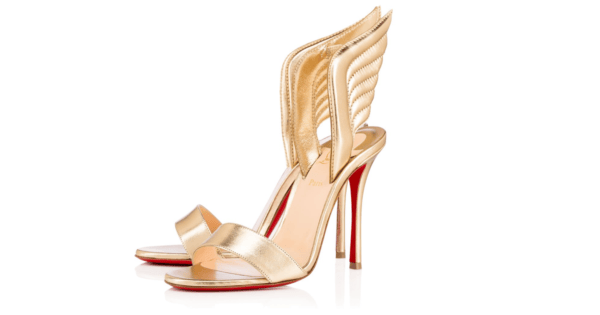 What dreams are made of. Image: Christian Louboutin.
A timeless yet stylish handbag is a must-have essential that can accompany any outfit. The item I'm looking at investing in is the Céline Micro Luggage Handbag.
It features a zipper closure at the top as well as zipper pockets and a double flat pocket inside. It is made of combination calf skin and lamb skin that gives it its natural and shiny look. It also includes studs on the base for protection.
It is the type of handbag that will never date but adds class and modern style to any outfit it is paired with.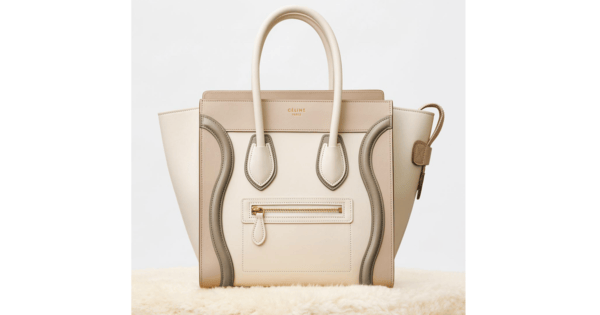 Instant class. Image: Céline.
There's no doubt that these items will help you find your je ne sais quoi and will certainly make you stand out from the crowd.
How do you stand out from the crowd?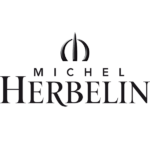 A timepiece that will be noticed and admired. Michel Herbelin offers a collection of watches with unique designs in contemporary and traditional executions, from a brand that has developed a reputation for accuracy, reliability and quality.